Mugs are a lovely and personal gift, nice to color the experience of daily life with an artistic mug.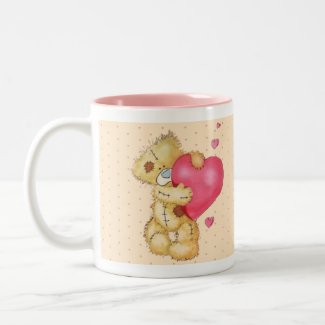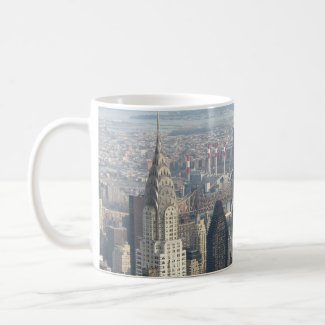 left:
Lovey Dovey Bear
by
Felidae52
A cute raggedy teddy bear carrying a large pink heart . Airbrush painting not just for Valentine´s Day but also as gift to your wife or girlfriend on a birthday or anniversary.
right:
New York City Skyline Mug
by
Mastershay
A photo taken above the city from the Empire State Building.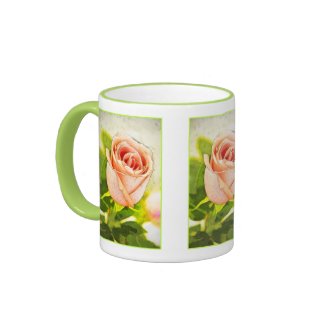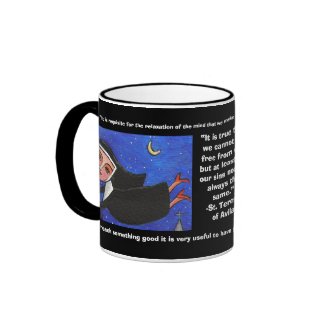 left:
"Single Rose" Cups
by
cstaley416
A beautiful fresh-picked rose on this cup helps to brighten your day.
right:
Naughty Flying Nun - Mug of Quotes
by
folkartblonde
St. Teresa of Avila quotes away on this cute mug!
An original folk art design by artist Amy Jordan. This naughty nun gives reasonable excuses for her wild behavior via her colleague, St. Teresa of Avila. This is a hoot!
left:
Cool Fat Lady on Sofa Coffee Cup
by
gottapaint
From an acrylic on canvas Fine Art of a Suave Fat Chick lying on her Sofa all Dressed up!! Original art by T. Fowler Bailey
right:
Vintage Chicken Mug
by
FRUITLOOPY
Vintage illustration of a rooster and hen in the barnyard. Great chicken design with black and white checkered background. Country and chic!
These two mugs offer the option to add your own image:
left:
Retro Romantic Photo Mug
by
annevisdesign
Just looking at this mug already makes you yearn for your coffee! With a beautiful vintage style art print and an option to add your own image.
right:
Modern Floral Design Photo Frame Mug
by
annevisdesign
A romantic vintage style mug with space for your own image and text. Great for a wedding, but also imagine the face of your girlfriend on Valentine's Day or her birthday ... :-)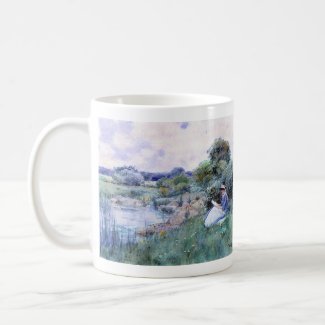 left:
The Cupcake Kid travel mug
by
DoodlesSweetTreats
A delightful design by talented artist by Cheryl Seslar.
right:
Childe Hassam - Woman reading
by
BestArtGifts
Frederick Childe Hassam was a prominent and prolific American Impressionist painter, noted for his urban and coastal scenes. He produced over 3,000 paintings, watercolors, etchings, and lithographs in his career, and was a founding member of The Ten, an influential group of American artists of the early 20th century.