Some binders are really great pieces of art. I sampled a few that I find standing out with regards to design and graphics. A delightful and personal gift!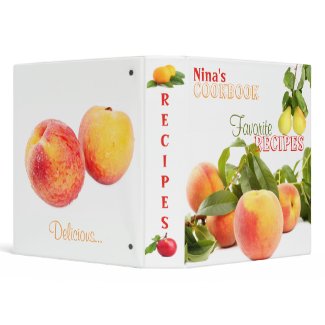 left:
Fruit Recipes Cookbook Binder
by
VenisM
Fruit cookbook design with delicious fresh peaches with green leaves, red apple, oranges and pears isolated on white background. Customize it by adding your name or the name of the recipient on the front cover.
right:
Shelby, 1920s Art Deco Lady in Mauve and Gray
by
Art_Deco
Shelby is seated in front of and next to a beautiful set of art deco ironwork fences. She wears a simple hat, pulled down over one eye, and a colorful dress and jacket with matching jewelry.
I instantly fell in love with this beautiful design, available in many colors!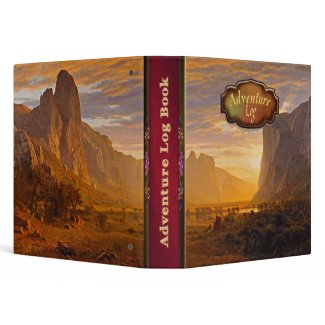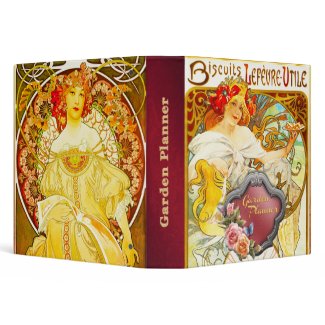 left:
Adventure Log Binder
by
GalleryGifts
Headed for the hills? Great! Have fun and stay organized with this wonderful Avery Binder. With the right inserts you can store maps, photos, CDs, brochures, business cards, gas mileage records, notes, descriptions, poetic ramblings, even pressed plant leaf specimens if you are so inclined.
Get inspired, grab this binder and let the adventure begin!
The majestic background painting is Looking Down Yosemite Valley, by Albert Bierstadt.
right:
Garden Planner - Avery Binder
by
GalleryGifts
Binders make wonderful garden planners and organizers. Store and organize your seed packages, planting logs, bed diagrams, planting diary, photographs, drawings and sketches, record seasonal rotations... the works!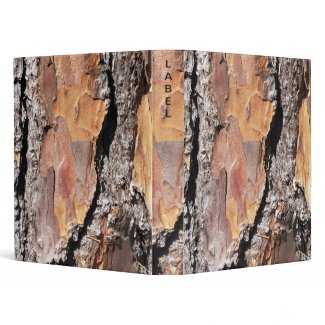 left:
Pine Tree Bark Avery Binder
by
MACmedia
If you really want something different You've found it. Pine Tree Bark.
right:
Purple Loosestrife
by
AllKindsOfFlowers
Unfortunately, this is a pernicious weed which is crowding out native species. However, it is pretty ...!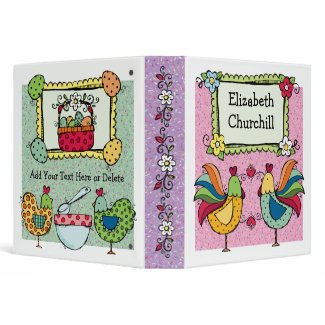 left:
Binder Fantasy Art Juke Box Music Girl 2
by
Darling_Gifts
Binder Fantasy Art Juke Box Music Girl. I love the artistic style of this binder!
right:
Roosters and Chicks - SRF
by
sharonrhea
Customize the text front and back. This will surely bring a smile!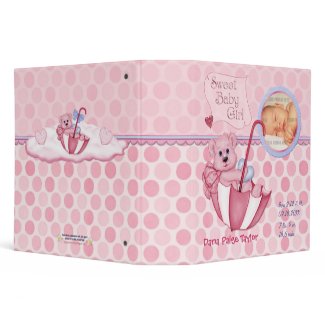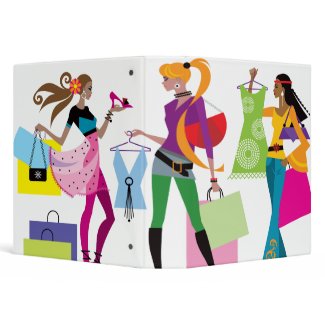 left:
Umbrella Teddy Polka Dot Photo Album for Baby Girl
by
BabyAndMe
Sweet New Baby keepsake photo album features a pink Teddy Bear riding in a striped umbrella. Pastel polka dot background with text art saying Sweet Baby Gir. Ruffled circle borders a photo template ready for you to replace with your baby girl photo. Personalize the name and other text on album front. Would make a wonderful birth gift for the new Parents or Grandparents.
right:
shopaholic chicks/girls notebook
by
dooni_notebooks
Cool fashionable girl shopping for clothes and accessories in this vector illustration.