Easter is almost here, time to find some really great Happy Easter cards! I made a selection of some of the best Easter cards on Zazzle today: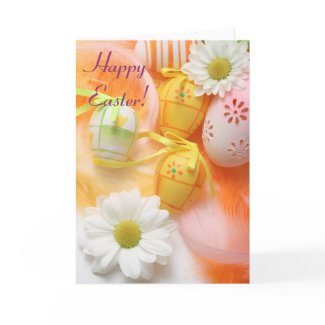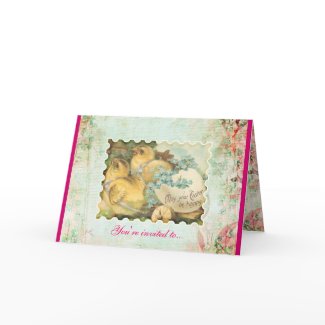 left:
Happy Easter! Card
by
Celebration4all
Happy Easter Card, a very pretty colorful Easter card!
right:
Easter chicks invitation
by
mysoriginal
Easter invitation for your guest ...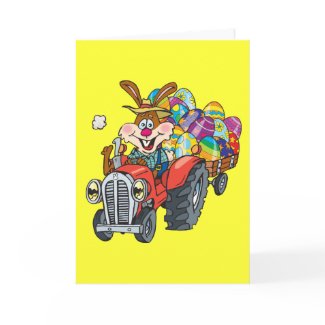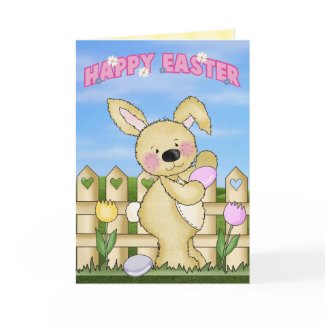 left:
Easter tractor bunny
by
Dennis_Holmes
Easter bunny on tractor: a delightful Easter greeting card!
right:
Cute Happy Easter
by
kidsonly
Kids Easter greetings are always a special treat. Sweet little cartoon bunnies and their Easter baskets.
left:
Happy Easter, Happy Spring Photo
by
GirlyTemplate
Light blue and pink polka dots background illustrated by one pink water can on the left, one cute white bunny on the front and one green water can on the right. It is written "Happy Easter, Happy Spring". Easy to be customized, upload your photo by clicking on "change image", under the baby model image.
right:
Stepping Out for Easter
by
ms_moneypenny
Easter will soon be upon us and this charming product is ideal for the occasion!
left:
Easter Card 6
by
KarensScrapsGraphics
An Easter greeting card with a girl dressed in a bunny costume ...
right:
Colorful Happy Easter Greeting Card
by
TheCreativeLife
This beautiful card is blank inside for your personal message.
left:
Pastel Candy Greeting Card
by
Kimagination
A pretty bunch of candies! Colored in pastel and just waiting to be devoured! Yum!
right:
Easter Card
by
sunnysites
Original art card created with fractal design.
Happy Easter!