Zazzle offers several products that are sustainable hand made in San Francisco, USA.
Here are some of them, with some great artwork: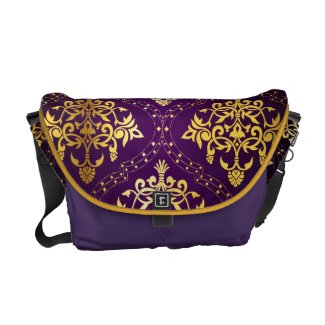 left:
Retro Purple With Golden Floral Art Messenger Bag
by
dyasco
Get the retro look with this elegant purple with golden floral design messenger bag. Designed using high quality graphic and produced with top quality material, you can be rest assured to receive only the best from Rickshaw Messenger bag.
What is even better, if you prefer to change the bag's front panel and binding color to suit your own style, you can easily do so by clicking on the "Customize It" button and choose any color you prefer on the right-hand side panel. (this goes for all Zazzle messenger bags!)
This cool messenger bag design will make a great gift for her, a beautiful birthday present or to complete your awesome bag collections.
right:
I Love Penguins(3) Rickshaw Sleeve
by
jazztiger
iPad sleeve with a lovely penguin design ... be in good company!:-)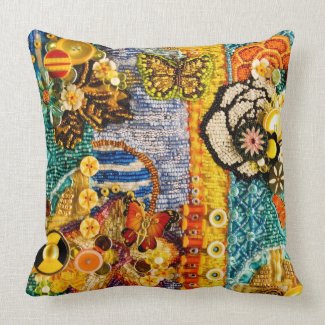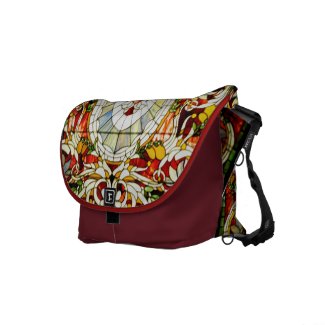 left:
Textured Prism
by
DesignAttic_Z
This pillow will match any decor. One side is an homage to the fine arts and crafts, the other to nature and all of it's brilliant colors. A must have for anyone. It can even become a conversation piece ... :-)
right:
Regal Splendor Rickshaw Messenger Bag
by
BUSHWICK
Stunning adaptation of a stained glass design. An absolutely beautiful bag that can be a diaper bag, messgenger bag or a beautiful purse or school bag. This design is also available on iPhone, iPad and Blackberry cases.