All pillows on Zazzle are hand made in San Franciso: truly original gifts!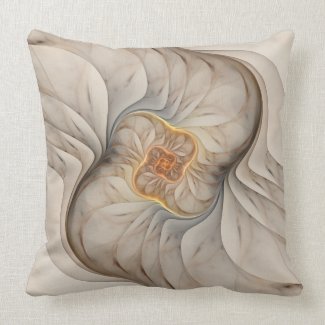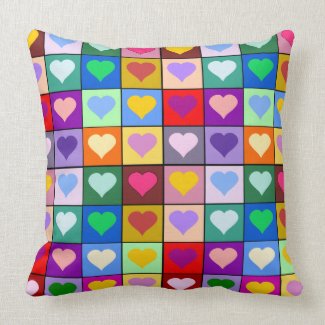 left:
The Primal Om Square Throw Pillow
by
skellorg
Pillow created with original fractal art. Abstract design composed of marble-textured petals spiraling inward to a radiant center. In muted shades of tan, blue, gold and cream
right:
Colorful hearts cushion
by
inspirationzstore
A cheerful and colorful pillow!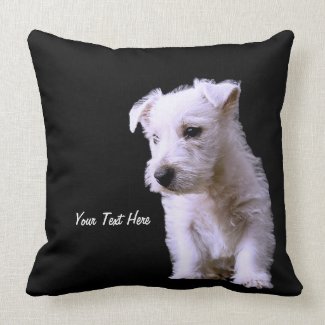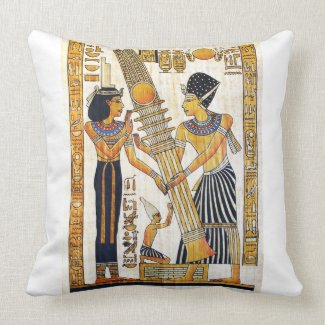 left:
Precious Westie Puppies Reversible Throw Pillow
by
4westies
A pillow with a delightful puppie and customizable text!
right:
Ancient Egypt 1
by
djskagnetti
A stylish pillow in ancient Egyptian style.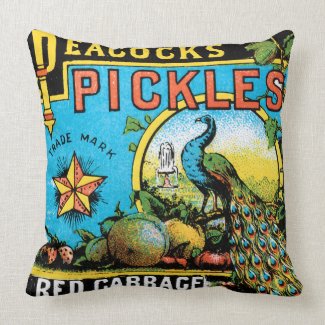 left:
Winter Eagle
by
Bluestar48
On the winter solstice a bald eagle flies near the snow-covered Chugach mountain rangeange in Alaska. Snow on the mountains glows from the low angle of the sun.
right:
Peacocks Pickles
by
tnmpastperfect
Vintage label from a crate of vegetables. Turquoise and yellow colors with a peacock as decoration.
And some pillows that are great for a baby room or anywhere you need a soft touch:
left:
Duck - New Born Baby American Mojo Throw Pillow
by
nyxxie
An adorable new born baby throw pillow that will be cherished for ever and a great complement to any nursery.
right:
Cute pink bear with hearts - Happy Valentine
by
Chibibunny
A kawaii pink bear wearing cute hat with a big red heart on lovely pink background is a unique, super cute and lovely Valentine's gift for someone you love ... and also great for any other occasion that requires love and cuddles!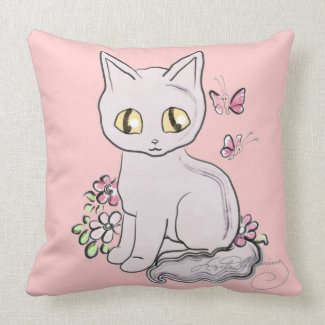 left:
Cool Kitty Cat Pink
by
AngelArtiste
Cute cool kitty cat with flowers & butterflies.
right:
Blue Owl American Mojo Throw Pillow
by
nyxxie
An adorable blue owl that is sitting on a branch. The background is blue and the eyes are green that is very cute.