It's not always easy to find a suitable and beautiful birthday card.
I chose some for you today that I find inspiring: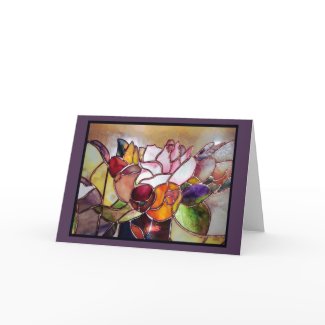 left:
Stained Glass Luxury Flower Greeting Card
by
ChiakiSato
You can personalize this card by changing the inside photograph. A Japanese stained glass artist, Chiaki Sato, created the unique picture by collecting the high quality glass. And then she added the color of graphic just to background. This original photography is called as Art Glass Picture.
right:
Age 6 Birthday Frog Greeting card
by
Doodlescardsnstamps
A cute kid's birthday card!
left:
Romantic Rose Birthday Card
by
sunnysites
A very romantic card indeed ... Happy Birthday!
right:
Cute Doggy Card
by
walstraasart
Card with a cute blue doggy wishing a Happy Birthday. The inside of this card is also illustrated. This product can be customized by removing this text or adding (more) text. It is also possible to change the background colors!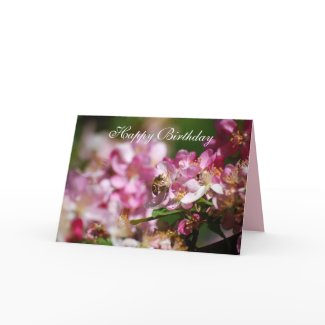 left:
Onions Five Cents Collage Birthday
by
birthdaygreeting
ollage on a block of scrap wood by Angelandspot 2010 using vintage ephemera.
right:
Happy Birthday Apple Blossoms, Honey Bee
by
catherinesherman
A honey bee visits beautiful apple blossoms on the front and back of this card.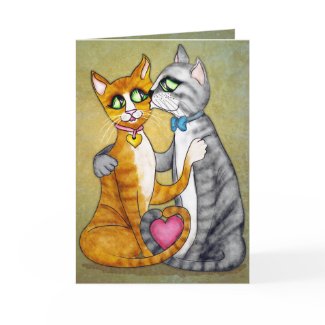 left:
"Grog's Secret" BD Card
by
barnzart
Grog celebrates your birthday in his casual laid-back style.
right:
Hugs and kisses for sweetheart
by
Art2Print
A heartwarming card, great to congratulate your sweetheart for his/her birthday!
left:
Nautical Boating Theme Party Invitations Birthday
by
thebirthdayshop
Nautical Boating Theme Party Invitations Birthday.
right:
Happy 30th Birthday Card Humorous Customizable Age
by
biglnet
A funny 30th birthday card that has a photograph of a comical figure. Customizable with any age on front and inside.