Practical and beautiful: artistic and original laptop sleeves. You can add text to most of the designs if you like. A lovely personal gift!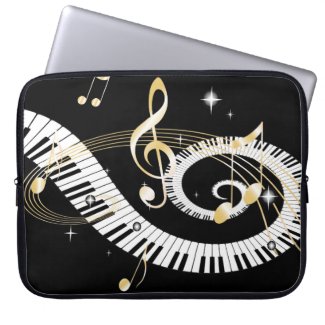 left:
Piano Keys and Golden Music Notes
by
giftsbonanza
Unusual musical design featuring swirling piano keys with gold musical notes flowing from the centre of the keys. This design would make the perfect gift for the piano lover and is available on a collection of gifts and paper products.
right:
In Dreams- Fairy Laptop Sleeves
by
SwtMeloDe
Wish... Dream... Imagine In Dreams is a beautiful blonde fairy wearing a lovely purple dress surrounded by soft pastels colors. Her hair is accented with butterflies fluttering around.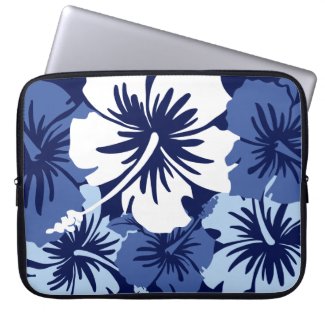 left:
Laptop Sleeve "BETTY COOL CLASSIC"
by
VICENTE777
Original art by David Vicente.
right:
Epic Hibiscus Hawaiian Neoprene Wetsuit
by
DriveIndustries
These oversized hand rendered hibiscus flowers are reminiscent of the flowers used in vintage aloha shirts in the forties & fifties.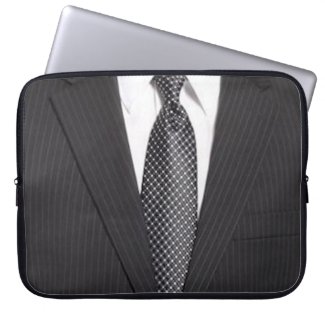 left:
Business Suit & Tie Laptop Sleeve
by
InspireYourself
Now you have the perfect business suit laptop sleeve for your interviews.
right:
Day At The Beach
by
TheCoverUp
Beach, sand, dolphin and palm tree designer Lap Top Cover.
left:
Mondriaan Style Laptop Sleeve
by
annevisdesign
Abstract art laptop sleeve inspired by Dutch artist Mondriaan in bold primitive colors. A stylish product! This is also a great gift for a man.
right:
Cute Apricot Poodle Cartoon with Paw Print
by
JKLDesigns
Cute apricot poodle cartoon with paw print.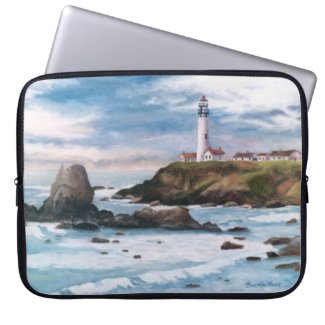 left:
Pigeon Point Lighthouse Laptop Sleeve
by
bmthour
From an original oil painting by Brenda Thour of Pigeon Point Lighthouse located in Central California on an over cast and cloudy evening.
right:
Rainbow Palette Laptop Sleeve
by
annevisdesign
Laptop sleeve with original fractal spiral art in happy rainbow colors.