Today I made a selection of some beautiful and creative MacBook sleeves.
Artistic and personal gifts: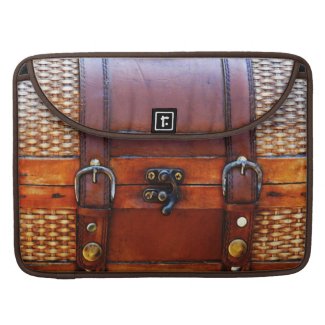 left:
Vintage Leather & Wicker Satchel
by
CountryCorner
This humourous case makes your macbook pro look like it's being carted around in an antique basket of sorts. Aged and worn leather with a nice patina, with metal rivets, buckles and clasp lock.
right:
Villfort laptop sleeve
by
LiquidEyes
You are unique, so why shouldn't your gear be also? Enjoy this gorgeous designer vintage sleeve to protect and disguise your precious laptop Personalize with your own name, monogram, business logo or delete text and enjoy as is.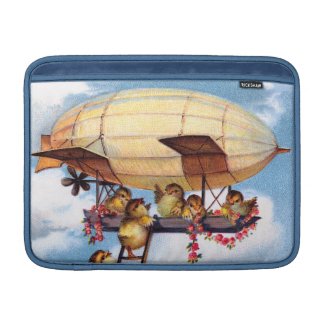 left:
PROVIDENCE: COPPER MINE
by
Art_Deco
Providence is a carefully rendered French Art Deco Ironwork design created from four different pieces of ironwork, gates and window frames. Available in sixteen interesting color combinations and styles.
right:
Travelling Chicks
by
vintagechest
A charming vintage Easter MacBook sleeve.
left:
Pink Spring Tulip Bouquet Photograph
by
NancyTrippPhotoGifts
A nature photograph of a bouquet of pink spring tulips will make unique gifts for Mothers day or Easter.
right:
Cherry Blossoms
by
HolidayBug
Close up photograph of pink cherry blossoms.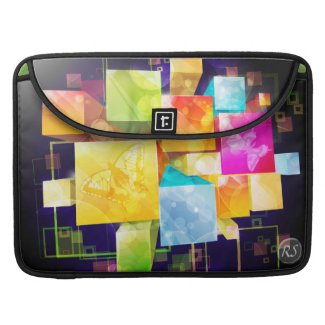 left:
Moellenn Rat Rickshaw Sleeve
by
lowvincentyh
Original art by Vincent Low Y H aka lowvincentyh/TribbieTrip/TribbieVincent.
right:
Abstract Art 21 Mac Book Sleeve
by
Ronspassionfordesign
Abstract art Mac Book Sleeve.
left:
Silver Damask MacBook Pro Photo Frame Sleeve
by
annevisdesign
MacBook pro sleeve with a silver damask pattern on a light blue background. You can replace the dog image with your own!
right:
Modern Floral Design MacBook Pro Sleeve
by
annevisdesign
A trendy MacBook with a floral design in the style of the fifties: very feminine!