Many of us love our dog friends, and today I collected some gifts that are most inspiring for dog lovers:
left:
Adopt a Dog Cute Mousepad
by
Animal_Adoption
A cute design dog with a message!
right:
Dog Cake
by
animaltopia
A fun picture of a dog eating a cake.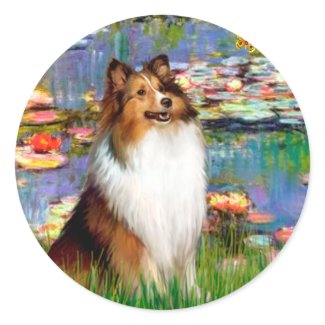 left:
The Rainbow Twins
by
ChrisChagall
"The Rainbow Twins" Come from an original watercolour Chris completed this year 2012. The two puppy Cocker Spaniels wouldn't leave each others side, so Chris had to draw the both of them together. "I always enjoy myself when I'm drawing and painting, but these two were a bonus!"
A wonderful artwork!
right:
Shetland Sheepdog (Bz) - Lilies 2
by
masterpiecedogs
Water Lilies by Claude Monet, adapted to include a Shetland Sheepdog.
left:
Peace Pugs Stickers
by
PugMinded
Pug stickers with peace pugs motif...great for kids!
right:
Boxer on Black
by
bostonsandboxers
Silly Boxer dog with his head cocked on a black background.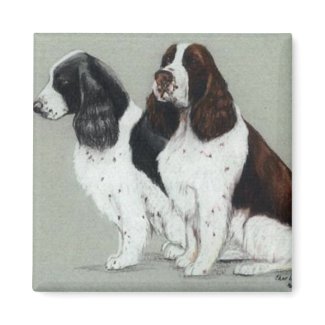 left:
"Two English Springer Spaniels" Dog Art Magnet
by
CharlottesWebArt
This is a magnet with a reproduction of an original colored pencil drawing of two English Springer Spaniels by Charlotte.
right:
Patchwork Puppy Dog Baby Shower Birthday Party
by
sandybuckley
Patchwork Puppy Dog Baby Shower Birthday Party Postage Stamps.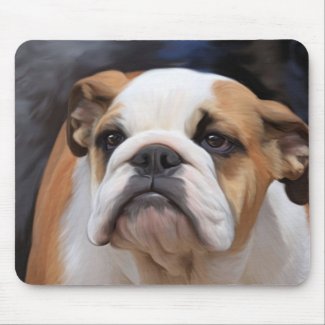 left:
Silver Damask iPad Case
by
annevisdesign
iPad case with a silver damask lace pattern on a light blue background. You can replace the image with your own!
right:
British Bulldog puppy
by
Cazzies_Creations
British Bulldog puppy, painted in Corel painter using wacom tablet. (Photo used for reference)