One of the most inspiring, funny and sweet animals around: cats!
And of course most artists have cats ... :-)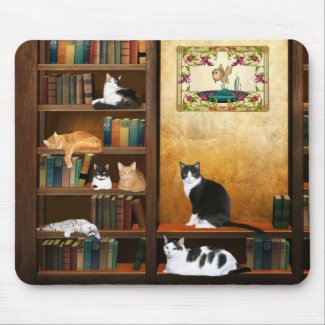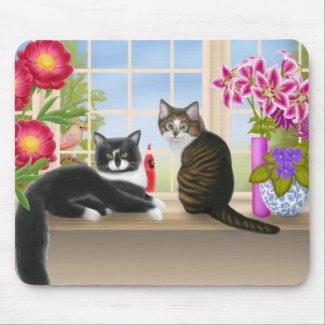 left:
Teacher's Pets
by
deemac1
Cats in a library showing their literary proclivities, or just pretending to be educated. Great for teachers, librarians, veterinarians, or just plain cat lovers.
right:
Birdwatching with Felix & Pansy Mousepad
by
twopurringcats
Original fine art design of the artist's parents' kittens Felix & Pansy watching cardinals from the window by designer Carolyn McFann of Two Purring Cats Studio.
left:
Sleeping Kitty
by
Bebops
This iPhone case features a sleeping tabby cat. Her sweet face in shades of gold, brown, black and white forms an interesting, almost abstract pattern.
right:
Cute Kitties Cat Bowl
by
nyxxie
A variety of cats with different colors. Very cute and adorable, and great for any pet owner and their feline friend to enjoy for years to come.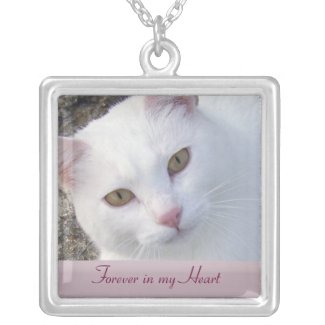 left:
Kitten Portrait Blue
by
Anderson_Designs
Tiny tabby kitten portrait depicted on a soft blue background.
right:
Pet Memorial Photo Necklace
by
elizdesigns
This silver photo necklace is ready for you to insert your own pet photo and change the text. This beautiful necklace is perfect as a gift for friends and family, or buy one for yourself. The image and text is fully CUSTOMIZABLE. Click "customize" to adjust photo size or text size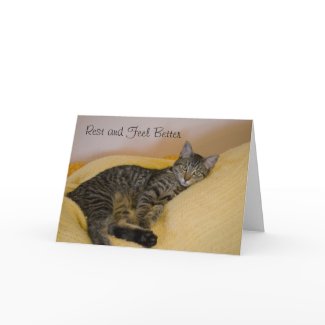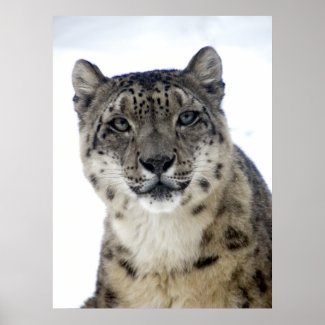 left:
Get Well Cat Card
by
glstorrs
This gray and black striped tabby kitten is lying against a yellow blanket. Her big green eyes, rimmed in black, gaze soulfully at you expressing sympathy at your illness. "Rest and Feel Better" is in black script lettering on the tan background.
right:
Portraiture
by
soyrwoo
Snow leopard at the Brookfield Zoo in Brookfield, Illinois.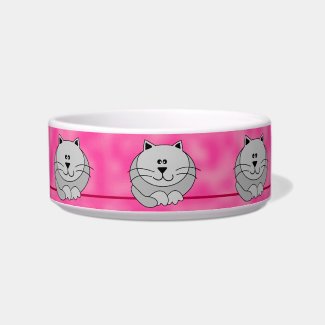 left:
Gray Cute Fat Cats on Pink Whimsical Pet Bowl
by
alinaspencil
This cute custom ceramic personalized pet bowl has whimsical gray fat cartoon cats sitting with its paws tucked under and its tail wrapped around, on a pink background. There are several of them around the dish.
right:
Rainbow diamond and Cats
by
FelineFriends
Rainbow diamond and cats. Long haired calico cat facing reflection of herself, against a diamond rainbow burst of blue, purples, pin, orange, yellow, and green.