iPhone cases are one of the most popular personal gifts, so here are some outstanding designs:
left:
Butterfly iPhone 4 Case
by
E_MotionStudio
Beautiful butterfly in peach orange with motivational quote on an iPhone4 case. "Just when the caterpillar thought its world was ending, it became a butterfly..."
right:
Blue Paper Robot
by
borianag
Geek iPhone case with a cute blue paper robot singing about the happy times when robots ruled the universe. A perfect gift for geeks and everyone who likes robots.
left:
cat serenade
by
greendeer
A cool cartoon cat plays the guitar amd collects coins in a hat.
right:
dive in training abstract ipod
by
39designs
Be the only one who has this cool abstract Iphone case. With its vibrant colors this will surly be a great gift for you young people in your life. Perfect for you little diva in training.
left:
Queen of Hearts iPhone 4 case
by
debinSC
Featuring the iconic face of the classic "Queen of Hearts"
right:
iPhone 4 Case Pixel Rainbow Square Pattern
by
hippygiftshop
iPhone 4 case with a rainbow coloured pattern made of square pixels.
Press the orange 'customise it' button above to customise and personalize the item by choosing a different style, changing the colour and size or adding your own text and pictures.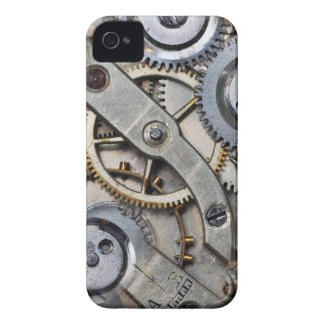 left:
gears
by
Ancellos_Textures
Gears: also a great gift for men!
right:
Foal Smelling Daisies iPhone Case
by
HorseStall
Foal Smelling Daisies iPhone Case
left:
Vibrant Spiral Fractal iPhone 4 Speck Case
by
annevisdesign
An iPhone 4 speck case with original fractal art in rainbow colors.
right:
Cool fractal iPhone 4 speck case with Monogram
by
walstraasart
This abstract, fractal iPhone case can be customized by changing the monogram / text / fonts into the desired one(s). If you don't like any text, just delete it.
Also take a look at some of the
iPhone 4 cases featured previously
.