One of the most uplifting activities in life is expressing a heartfelt Thank You.
And what is nicer than adding a delightful and inspiring art card to that?
Today I've selected some (mostly customizable) cards for a few different occasions, just to get you in the mood ... :-)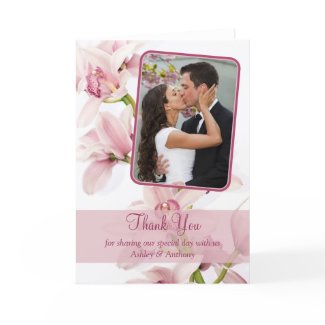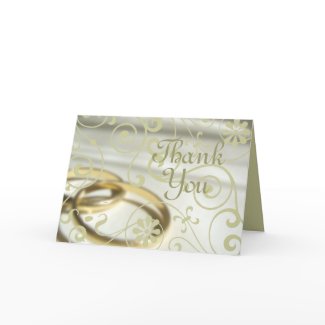 left:
Pink Cymbidium Orchid Wedding Thank You Card
by
wasootch
This is a great thank you card for a wedding with an orchid theme. Elegant and beautiful, orchids are tropical flowers. This pretty card is currently customized for a wedding, but would also work great for a bridal shower, special birthday, anniversary, or garden party. All you need to do is change the wording and photo.
right:
Wedding Thank You (Customizable Color!)
by
litabug
Customize both the text and background colors for a completely different look! Change the text to a monogram for bridal stationery. (Floral pattern inside, too!)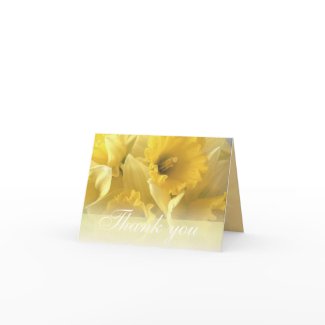 left:
daffodil thankyou 1
by
Lisa_Dawn
A beautiful sunny daffodil Thank You card. This card is blank so you can add your own greetings.
right:
With Thanks Yellow Tulip Note Card
by
northwestphotos
A beautiful thank-you card featuring a solo, yellow tulip against a background of light colored tulips.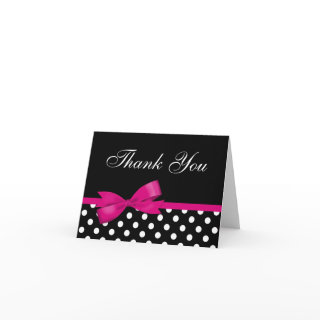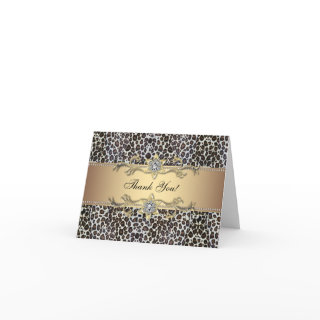 left:
Pink Bow Black Polka Dots Thank You
by
printcreekstudio
A stylish black and white polka dot pattern with a hot pink ribbon illustration. (this card is customizable).
right:
Gold Leopard Thank You Cards
by
The_Thank_You_Store
Gold leopard Thank You card.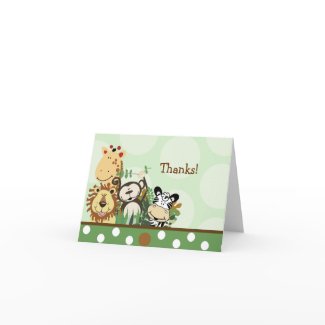 left:
Thanks
by
dryfhout
Little girl with kite in garden ... a delightful Thank You card!
right:
Zoo Crew Jungle Safari Folded thank you note
by
allpetscherished
Zoo Crew Jungle Safari Folded thank you note.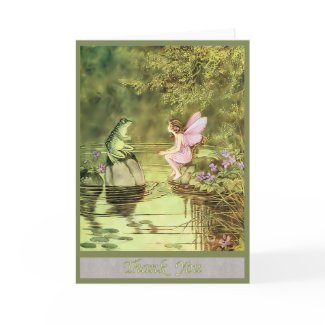 left:
Thank You Card with Fairy and Frog
by
Fruitloopy
Cute illustration of a frog sitting in a pond talking to a young fairy. Thanks for listening or thank you for being a friend. Personalize your message inside the cards notes.
right:
Cat Sitter Thank You Card
by
annescats
A great card to say thank you after someone took care of your cat, and you can add your own cat picture for a personal way to say thanks!