Can't quite find a gift for your Mom? Here are some inspiring ideas to get you started:
1. Art Cards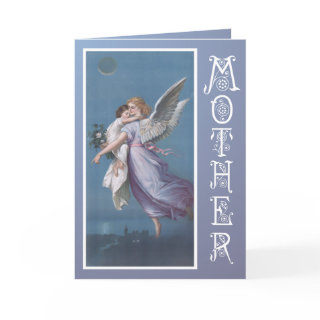 left:
Flower Art Mothers Day Card
right:
Guardian ANGEL Mothers Day CARD
by
RanchLady
Guardian Angel Mother's Day Card.
2. Pillows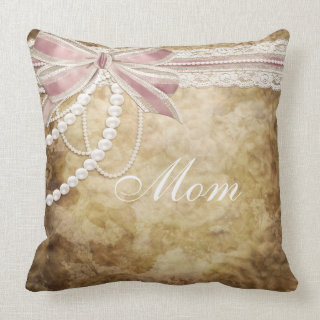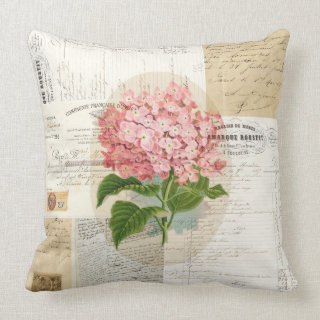 left:
Pearls, Ribbon & Lace Vintage Floral Mom Pillow
by
GroovyGraphics
Beautiful personalized Mother's Day throw pillow with an elegant vintage design - vintage floral background, elegant pink bow, ribbon, lace, and pearls. A classy and stylish gift for Mom on Mother's Day!
right:
Vintage Pink Hydrangea French Ephemera Pillow
by
13MoonshineDesigns
A beautiful vintage image of a pink hydrangea is set on a background collage of vintage Parisian and French ephemera, including an old invoice, receipt, handwritten letter, the handwritten manuscript of Madame Bovary, lovely typography and old stamps. A "ridiculously pretty" pillow. Digital collage by artist Anita Barnard.
3. Mugs
left:
Angels Without Wings Mug
by
CowPieCreek
Bring a smile to your mom's face this Mother's Day with this cute little stick figure angel, surrounded by tiny pink hearts and the caption: Moms Are Angels Without Wings.
right:
Happy Mother´s Day Mug
by
sunnysites
A beautiful spring mug, nice for Mother´s Day, but also year round, as you can customize or delete the text!
4. Note books
left:
Vintage Dancer Notebook
by
annevisdesign
Notebook with a vintage style dancer. You can customize the text!
right:
Flower Power Notebook
by
annevisdesign
A notebook to keep track of what is happening in the garden ...
5. Phone Cases
These cases are available for many different types of phone. Use the drop down button on the product page.
left:
Abstract Blue Turquoise Art Phone Case
right:
Modern Eternal Spring Phone Case
by
annevisdesign