Although there is one day dedicated to be "Earth Day", in fact every day is Earth Day ...
Sharing some beautiful designs related to this theme with you today: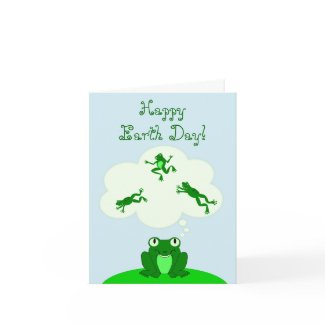 left:
Happy Green Earth Day with Leap-Dreaming Frog!
by
ilovecuttables
Here's the perfect Earth Day card for anyone who loves leap-frogging around for our green planet.
Send best wishes and to your favorite environmentalist or conservationist this year with this leap-frog dreaming cutie. Point out how special a green Planet Earth is with this charming card. Reuse, reduce and recycle! Inside verse (which can be changed): Having an amazing green planet to live on is something to really leap for joy about.
right:
EARTH DAY-SAVE THE ELEPHANT
by
planetearth
Earth Day is a name used for two different observances, both held annually during spring in the northern hemisphere, and autumn in the southern hemisphere. These are intended to inspire awareness of and appreciation for the Earth's environment. The United Nations celebrates Earth Day, which was founded by John McConnell in 1969, each year on the March equinox, while a global observance originated by G. Nelson as an environmental teach-in, and since January 1970 also called Earth Day, is celebrated in many countries each year on April 22.
left:
EARTH DAY 2012 - POSTAGE STAMPS
by
TrudyWilkerson
Postage for 2012 Earth Day.
right:
Earth Day Postage
by
TheraisaK
Flowering earth.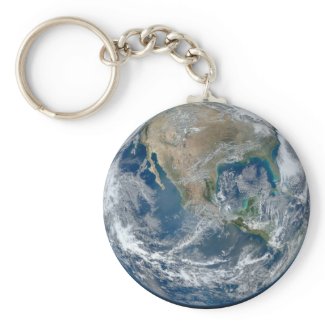 left:
Earth blue marble keychain
by
Funzoo
To add text just click on "customize it" then 'add text". Earth picture . Beautiful earth surface as seen from space with clouds, ocean with a tint of turquoise around the continents. The map is the part of north and south America, you can see Canada, USA, Mexico, Brazil,...Very high resolution making it super quality. Perfect for Earth day or any eco , go green events
right:
Earth Dolphins
by
HolidayBug
Three doplhins jumping around the planet Earth.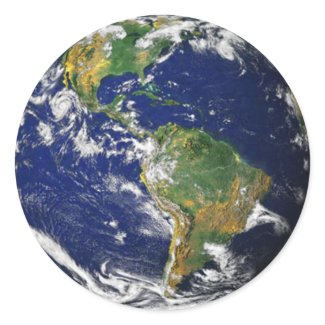 left:
Planet Earth Space Stickers
by
GalaxyBabe
Planet Earth Space Stickers from NASA Images.
right:
Save Our Planet Earth Eco Poster
by
aquachild
Eco Poster with an elegant earth design.
left:
Colorful Fantasy Fern Postcard
by
annevisdesign
Fractals are based on the harmony as found in nature, this beautiful fractal design stems right from mother nature. And since it is such a happy design, it is perfect for a celebration!
right:
Every Day Earth Day Mug
by
sunnysites
A beautiful green mug to celebrate earth day.
Also check out a previous post on
Earth Day postage
!