Today a selection of mugs that could make your man happy: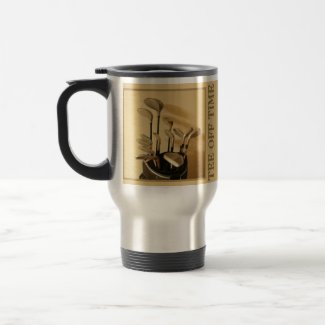 left:
Gold Glass 2
by
animotaxis
Golden glass abstract design with a straight line pattern giving it an optical illusion effect.
right:
Golf Mug
by
Forever_More
Mug with a golf theme.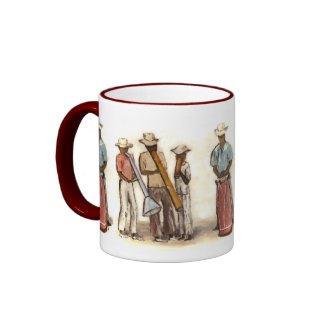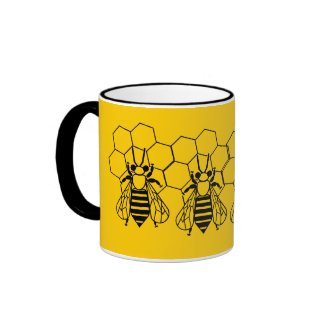 left:
Haitian Street Musicians
by
Bebops
The design on this mug is adapted from an oil on canvas painted by my mother in the 1950's in Port-au-Prince, Haiti. Four street musicians were playing fantastic music on homemade instruments. It was a bright sunny day and the pastel colors were bathed in brilliant light.
right:
Mug - Beekeeper
by
bkmuir
Black drawing of honeycomb with four honeybees. Text to right and left of image: Beekeeper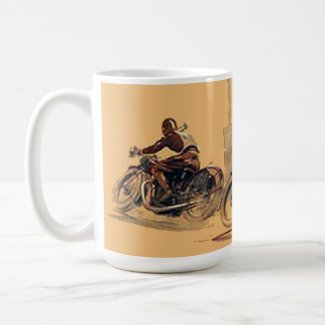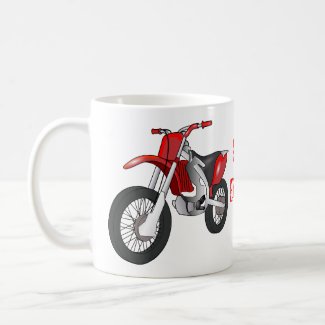 left:
Vintage Motorciycle race Mug
by
vintagestore
Vintage motorcycle race mug.
right:
Dirt Motorbike Coffee Mug
by
Lilleaf
This motorcycle lovers coffee mug is great for when you're not out playing in the dirt! It has graphic pictures of dirt motorcycles with the caption Dirt Devil on it.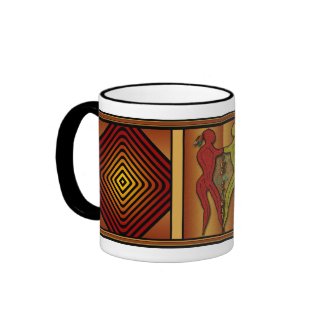 left:
Steampunk Father's Day Mug
by
sunnysites
A fun bicycle mug in grey and sepia tones with customizable text. A great gift for Father's Day or a birthday!
right:
Two Spirit
by
ZiaSun
Empowered People
All tribes were aware of the existence of two-spirit people, and each still has a name for them. The Diné (Navajo) refer to them as nàdleehé one who is 'transformed', the Lakota (Sioux) as winkte, the Mohave as alyha, the Zuni as lhamana, the Omaha as mexoga, the Aleut and Kodiak as achnucek, the Zapotec as ira' muxe, the Cheyenne as he man eh. Among the Mescalero Apache: "Multigendered adult people at Mescalero are usually presumed to be people of power. Because they have both maleness and femaleness totally entwined in one body, they are known to be able to 'see' with the eyes of both proper men and proper women. They are often called upon to be healers, or mediators, or interpreters of dreams, or expected to become singers or others whose lives are devoted to the welfare of the group. If they do extraordinary things in any aspect of life, it is assumed that they have the license and power to do so and, therefore, they are not questioned." A Crow traditionalist stated, "We don't waste people the way white society does. Every person has their gift."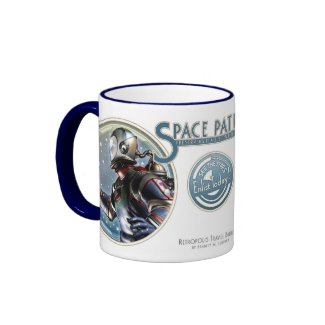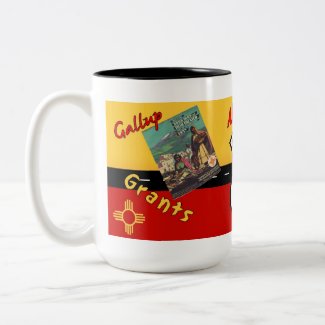 left:
Space Patrol Mug
by
Retropolis_Travel
Enlist Today - See the Stars!
Say goodbye to those dull days in the hydroponic caves - suit up, grab a raygun, and join us as we patrol the asteroid belt and make the future safe for, um, the future! Speedy rockets! Considerable danger! Bug hunts! College plans available.
right:
Nostalgic US Route 66 - New Mexico
by
Zeke145
Nostalgic US Route 66 - New Mexico
Get Your Kicks On Route 66
New Mexico Route 66, the heart of New Mexico for many decades before the coming of Interstate 40. From Tucumcari to Gallup, Route 66 was the busiest highway through the state. Depicted here are some of the best known towns and cities on that glorious road. In Santa Rosa, the Club Cafe, which closed in 1992, was one of the best places to eat in NM. Billboards along Route 66 showing the famous "fat man" logo of the cafe were found along Rt 66, east and west. A tribute to a wonderful memory!
Also check out
inspiring gifts for men
from a previous post. You will find nice gifts for men also in other posts targeted at specific products!