Thank you all contributing artists who made the wonderful bags you can find here today! I have mainly chosen the
sustainable
large style bag, which is handmade in Kenya by Malaika mothers. This reusable cotton canvas bag provides these women with the opportunity to earn an income for their families, provide an education for their children, and create a product that improves the environment.
But Zazzle currently offers
7 styles
for your bag and also many color options!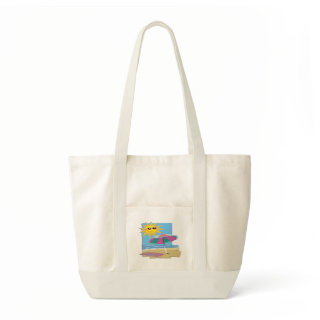 left:
Day at The Beach
by
MindDesignGrafx
Day at The Beach T-Shirts & Gifts Features Colorful beach scene shows smiling sun, umbrella, blanket, ocean and sand. A Celebration of summer. A great Summer Gift!
right:
TEE Summer On
by
teepossible
Get the lighthouse or blue text version of the Time to Get Your Summer On slogan.
left:
Neptune's Gifts
by
artNimages
A few seashells, a sea urchin, & a starfish rest on a sunny beach.
right:
Romantic Rose Messenger Bag
by
annevisdesign
Messenger bag with a romantic rose design in beautiful soft colors. You can customize or delete the text!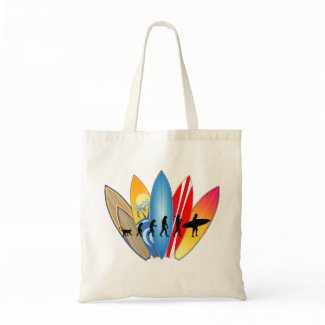 left:
Surfing Evolution
by
packratgraphics
The Theory Of Evolution according to surfers!
right:
Summer's Here, Time for the Beach - Surfers Beach
by
HightonRidley
A great beach bag showing three surfers going for the last dip of the day. The golden skies are lit by the setting sun and the last rays are catching the waves, turning them an electric blue. Personalize the text or leave it as is - it's a fantastic beach bag big enough to hold towel and accessories and promises lots of fun and pleasure at the seaside - perfect today for a brighter tomorrow!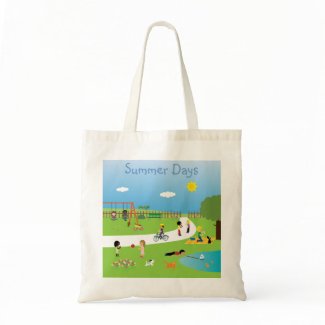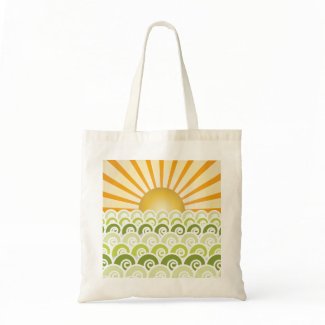 left:
Cute Kids Playing In Park Summer Days
by
Molly_Sky
Customizable Summer Days tote bag with a cute and colorful illustration of children and their pets playing in the park.
right:
Along the Waves Green Bag
by
Tees2go
Bag with design of different shades of green waves with rising sun on the horizon.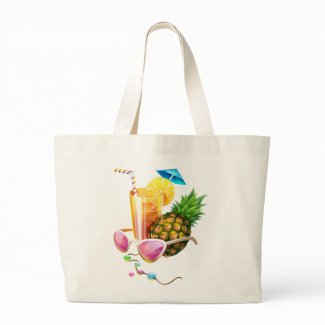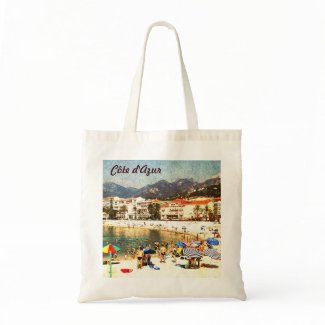 left:
Tropical Cocktail
by
GroovyGraphics
White jumbo tote bag with a bright and colorful tropical cocktail realistic vector illustration with sunglasses, beads, pineapple and a drink with umbrella & straw. A stylish, trendy, summer beach bag. Choose the style & color of your bag.
right:
Côte d'Azur retro styled tote beach bag
by
myworldtravels
Côte d'Azur retro styled tote beach bag.
You may also want to check out a previous post with
artistic messenger bags
!