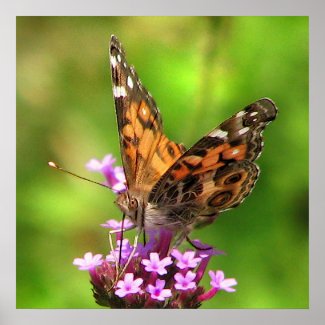 left:
Butterfly Moth Insect Personalized Name Design
by
BedazzledByZazzle
Beautiful butterfly insect design with customization options for you name other personalized text. Personalized design with name.
right:
American Lady Butterfly
by
Bebops
This poster is a colorful celebration of summer! A gold, orange, brown and white American Lady Butterfly is perched on a lovely magenta verbena blossom. The luminous green background just glows with light.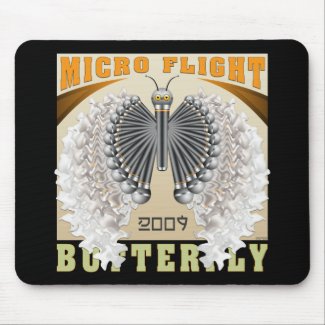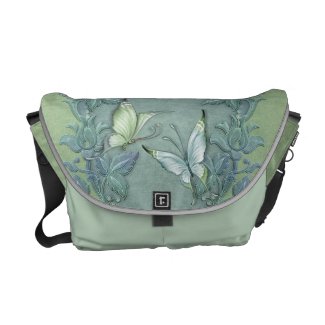 left:
Micro Flight Butterfly
by
flyingdisc
"Micro Flight Butterfly" is a metamorphosis in digital collage design. Having originally designed a microphone, this image subsequently evolved into an image reminiscent of a vintage concert billboard poster.
right:
Butterfly Pastel Garden
by
iPadGear
A lovely garden theme with that features soft pastels in aqua blue and mint green.This floral motif has graceful curving vines and butterflies on front and back.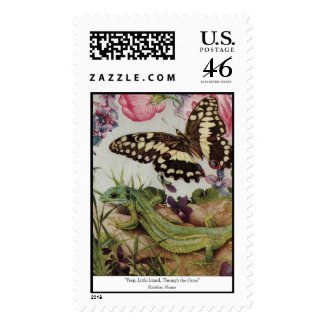 left:
Butterfly Roses with Monogram
by
iPadGear
Pretty butterflies with lovely pink rose garland bouquets on front and back view. Soft pastel blue polka dot background and Monogram initials ready for you to customize with your initials or can be deleted by you if you prefer. It would make a unique gift idea for her birthday or Mother's day.
right:
Summer Butterfly Postage Stamp
by
Justlickit
Summer Butterfly Nature Postage Stamp.
left:
Follow Your Heart
by
JuliaGuthrie
"From my painting of the same name."
right:
Mer- butterflies notebook
by
fairychamber
Original artwork by Niina Niskanen.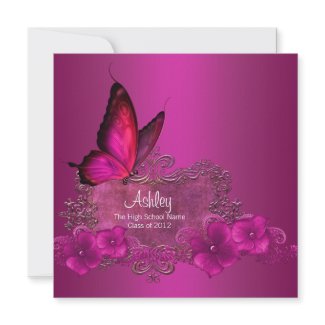 left:
Hot Pink Butterfly Graduation Announcements
by
Champagne_N_Caviar
Elegant burgundy hot pink butterfly girls graduation announcements. Pretty black hot pink butterfly with fuchsia pink flowers and elegant scroll name tag hot pink graduation announcement is easily personalized by adding your details to the front and back.
right:
Butterfly Fantasy Fractal Messenger Bag
by
annevisdesign
Messenger bag with fractal fantasy art in happy rainbow colors.
Also take a look at a previous post with
animal art gifts
! And you might like to check out any of these posts:
inspiring gifts for bird lovers
inspiring gifts for horse lovers
inspiring gifts for cat lovers
inspiring gifts for dog lovers
more inspiring gifts for cat lovers
.