A great gift for a baby boy or girl is a creeper. On Zazzle you can find a lot of them and today I selected some of the best fresh designs: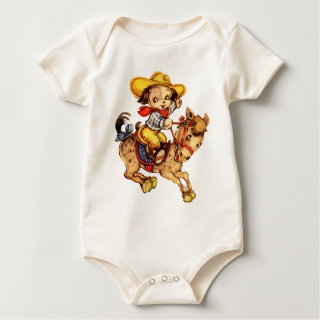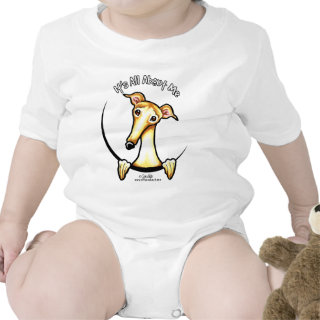 left:
Puppy Cowboy on His Horse
by
cowboysandindians
Cute vintage illustration of a puppy cowboy riding his horse.
right:
Fawn Greyhound IAAM
by
offleashart
It's all about the fawn Greyhound / Whippet! Original design for merchandise by Andie of Off-Leash Art using her own hand drawn illustration. Andie aims to capture the unique characteristics of each breed so that more people will have the opportunity to own something that has a drawing that looks like THEIR dog.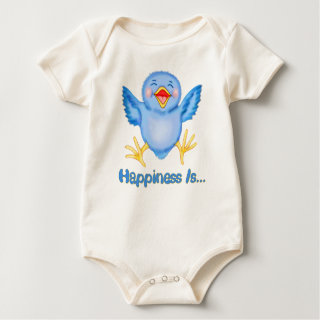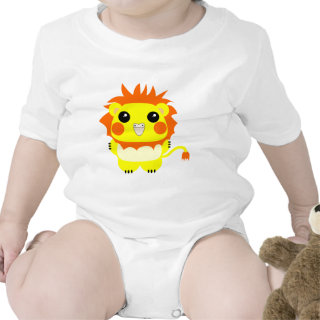 left:
Bluebird of Happiness
by
Spice
Adorable little Bluebird jumping in joy. Text says Happiness Is...
right:
Belle, the cockatiel, dressed in his lion costume
by
Lulu_Belle
Lion Belle, BelleBelle the cockatiel dressed up in his lion costume. This is a great character for bird and parrot lovers as well as animal lovers in general. A great kawaii character for children, babies, or even adult apparel.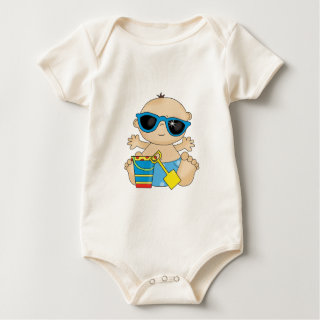 left:
Cute infant Beach outfit
by
SeasonsCreations
Ready for the beach in this cute onesy.
right:
Customizable - Sweet Beach Babies Gifts, Tees
by
cuteteez
Baby on the beach on a sunny and happy day ...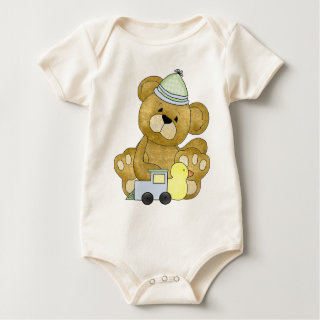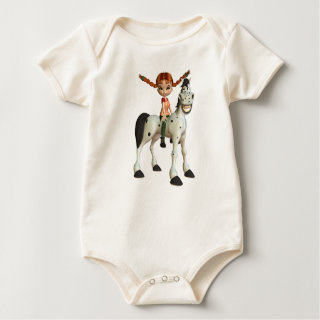 left:
Cute Baby Boy Teddy Bear
by
kidsonly
Sweet little boy teddy bear shirt for infants and toddlers! Need a baby shower gift for a boy? Gifts for newborns.
right:
Cute Girl on a Happy Horse
by
GroovyGraphics
Infant organic creeper with an adorable little girl poser doll with flying pigtails / braids on a cute happy horse.
left:
Cute Green Froggy
by
UTeezSF
Absolutely the cutest little green frog you ever will see- Whether he is waving hello, has his arms up to greet you or turns his back on you.. sometimes he is even pointing something out for you to take notice of.
right:
Hipster Cow Seen it all Beefore
by
Katagatame
Hipster Cow Seen it all Beefore.