Trendy new and inspiring gifts: the latest top ten MacBook Pro sleeves today: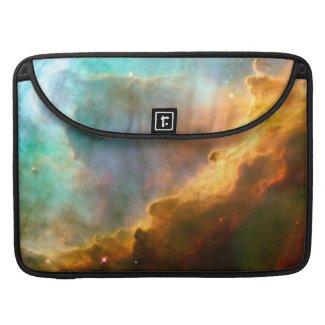 left:
Elegant Floral MacBook Pro Sleeve
by
GrafixMom
Beautiful stylized floral spray framed by elegant filigree border on dusty rose background.
right:
Omega Nebula Stellar Nursery
by
JKcoder
Sculpted by stellar winds and radiation, these fantastic, undulating shapes lie within the stellar nursery known as M17, the Omega Nebula, some 5,500 light-years away in the nebula-rich constellation Sagittarius. The lumpy features in the dense cold gas and dust are illuminated by stars off the upper left of the image and may themselves represent sites of future star formation. Colors in the fog of surrounding hotter material indicate M17's chemical make up. The picture spans about 3 light-years. Image credit: NASA, ESA, J. Hester (ASU)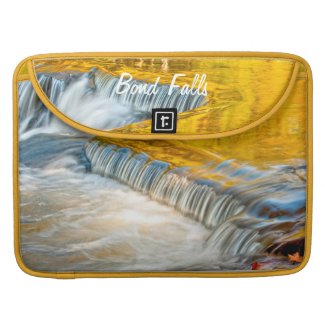 left:
Bond Falls Reflecting Fall Colors
by
NancyTrippPhotoGifts
Scenic travel photography: An abstract photograph of a waterfall, Bond Falls, in the Upper Peninsula of Michigan with gold Autumn foliage colors reflecting in the smooth water. This tranquil, seasonal nature image will make a unique souvenir/gift of your fall vacation to the U.P.
right:
Butterfly Fantasy Fractal MacBook Pro Sleeve
by
annevisdesign
MacBook Pro sleeve with fantasy fractal art in happy colors.
left:
Floral Deco Rickshaw Flap Sleeve
by
elenaind
Delicate floral design.
right:
Abstract Retro Colorful Floral Pattern
by
artOnWear
Colorful retro abstract flowers pattern.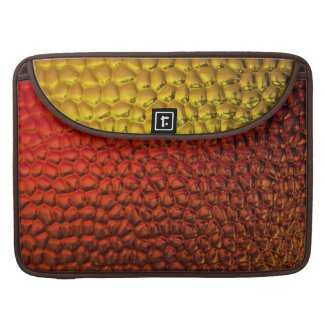 left:
Urban Flower Street Art MacBook Pro Sleeve
by
annevisdesign
MacBook pro sleeve with fantasy flowers in metal and glass style.
right:
Orange and Gold Metallic Reptile Macbook Sleeve
by
UROCKDezineZone
Beautiful, durable and protective. Just what your Macbook deserves. You can add your name or initials, or a favorite quote if you want to make it uniquely yours, or enjoy as is.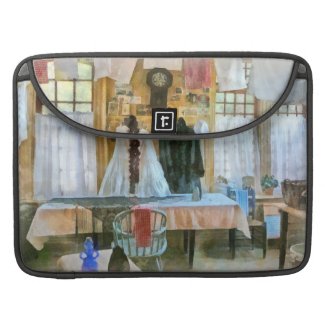 left:
Washday
by
SusanSavad
Designs by Susan Savad -- It is the early 1900s and this lucky family has a separate room set aside just for laundry. No running out in the rain to take down the laundry before it gets wet.
right:
Frolic MacBook Pro 15" Sleeve
by
skellorg
MacBook Pro 15" laptop sleeve design from "Frolic," an Apophysis fractal by Susan Wallace. Copyright © 2007, Susan Wallace. Cream colored textured ribbons entwine and intersect with black forming an Art Deco styled hourglass shape. Selection of coordinating colors for the binding and plush lining.
Also take a look at a previous post on
MacBook sleeves
!