Some of the new pillows as featured on Zazzle today:
left:
Tea TIme Toss Pillow
by
solamar7
From Original Collage Art by Artistic Environments.
right:
Ancient Artifacts Toss Pillow
by
solamar7
From Original Collage Art by Artistic Environments.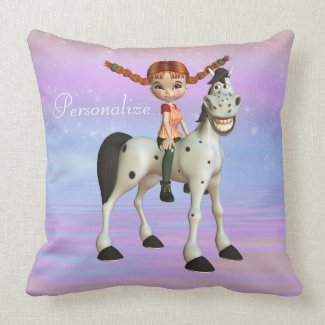 left:
Cute Horse & Girl Personalized Pillow
by
GroovyGraphics
A beautiful personalized throw pillow for girls with a cute little poser girl and her adorable happy horse on a pretty magical fantasy pink and blue background with twinkling stars. A perfect gift for children - girls will love these cute characters!
right:
Mystic Unicorn American MoJo Throw Pillow
by
DreamEssence_Designs
When decorating your sofa, bed or chair sometimes all you need to finish the look is a great looking throw pillow. This one will do just nicely and features the Mystic Unicorn peering out from an enchanted magical realm.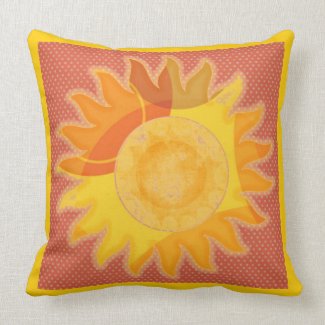 left:
Sunshine Orange Pillow
by
kapskitchen
when yellow meets orange you get a BURST OF COLOR to brighten any room! 2-Sided Pillow: front has large single sunburst with suttle orange polkadot background with rich yellow border and on the other side a starburst design in full with orange polkadot border.
right:
Nautical Collage
by
PurelyDecor
A collage of beach & nautical themed items.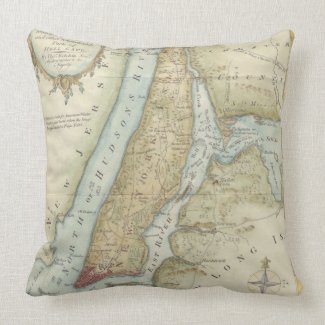 left:
Vintage Map of New York City (1869)
by
Alleycatshirts
This is a vintage map of New York City produced in 1869.
right:
Light 2 Revisited
by
fractalsbyvicky
Fractal art by Vicky Brago-Mitchell, April 2012. Color variation of a fractal from 2003, pale brown, blue and green.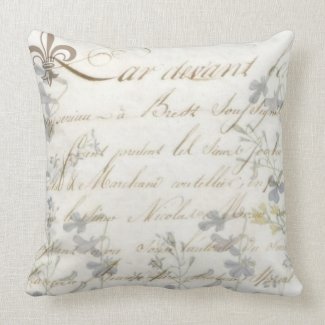 left:
French Script Le Fleur Bluebells Pillow
by
HopePhotoArt
Vintage French letter background embellished with a fleur di lis and dainty bluebell flowers.
right:
Romantic Retro Style Pillow
by
annevisdesign
Pillow with a romantic vintage design with flowers.
Also check out the posts on
spring pillows
and
artistic pillows
!