A wonderful gift if you are invited to a party or even great as a wedding favor or wedding gift. I selected some original and inspiring coasters for a late night of fun!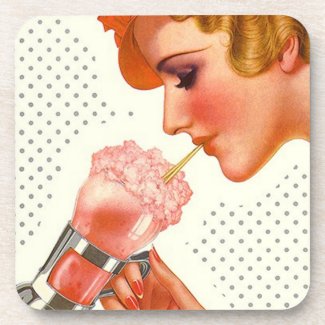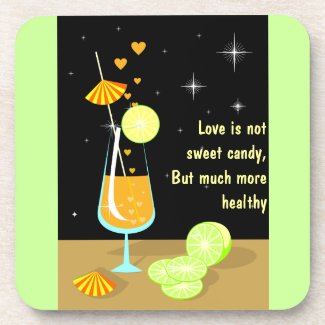 left:
Party Drink Coaster Vintage Soda Fountain Flapper
by
rainsplitter
Vintage Soda Fountains..Coaster! Great for A Hostess Gift Or For Entertaining! Enjoy Life!
right:
Love is not sweet candy Custom Cork Coaster
by
funnygift
Love is not sweet candy Custom Cork Coaster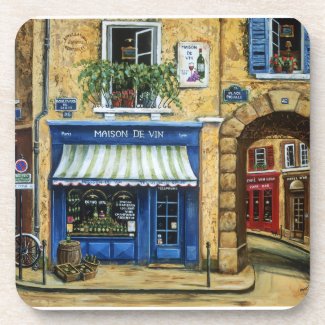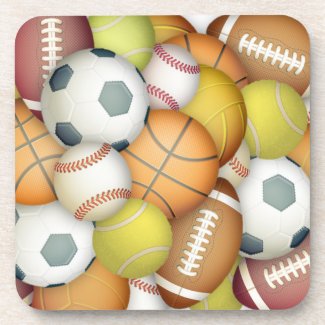 left:
Maison Du Vin
by
marilynsart
The vibrant colors of this street scene stimulate the senses, while allowing our imagination to drift. The artist's combination of palette knife and brush stroke, allow for the rustic texture of the walls, yet enables the artist to pay attention to the minuet detail in the shop windows.
right:
Sports Balls
by
aura2000
A design showing different kinds of balls, like football, baseball, tennis ball, soccer ball etc. (not only) for your beer while watching sports on TV ;-)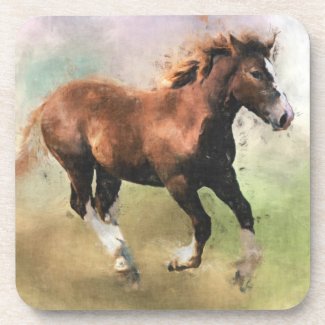 left:
Pirate Cat & Rat, Captain Leo Fantasy Art Coasters
by
TigerpixieArt
Pirate Cat & Rat, Captain Leo Fantasy Art Coasters
Carrie Hawks Fantasy Cat Art Original Products
right:
Horses cork coasters
by
ruralfrance
A set of six coasters with a fine art rendering made from a photo of a cantering Breton draft horse. The Breton is a French breed which is usually chestnut or sorrel color with a flaxen mane and tail.
left:
Daisy Elegance Wedding Cork Coasters
by
loraseverson
Customize the pretty Daisy Elegance Wedding Cork Coaster Set with the personal names of the bride and groom and specific marriage ceremony date. Create a personalized keepsake wedding gift, bridesmaid or wedding attendant gift. This beautiful botanical wedding cork coaster set features a floral photograph of a white daisy flower blossom, diamond engagement ring, wedding band and white pearl necklace. Perfect for the couple who have planned an elegant white flowery or daisy wedding theme.
right:
Eat, Drink and Cowgirl Up! Coasters
by
LadyDenise
Let the party begin!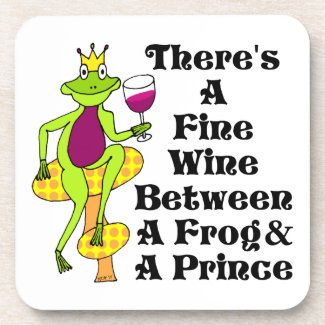 left:
The Wine Prince "Fine Wine Between Frog & Prince"
by
Victoreeah
There's a fine wine between a frog and a prince. Art & Design by Victoria Lynn Hall.
right:
Inspiring Quote Cork Coaster
by
annevisdesign
Cork coaster with painting of the sunlight reflected on the water and an inspirational quote (which you can customize or delete, I made this one up as an example).