Summer's here and what is nicer than choosing a yellow sunny summer gift for those who have their birthday in this season, or have another celebration or festive event ... and while you're at it: why not give yourself that warm gift?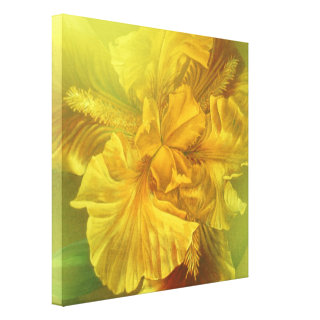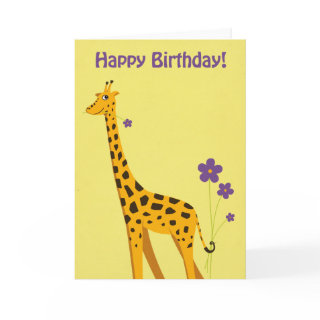 left:
Iris inner beauty (warm yellow) art square canvas gallery wrapped canvas
by
Mylittleeden
Canvas fine art print size 24"x 24". Delicate fine art medium sized canvas print. Flag Iris is traditionally the 25th anniversary flower. This stunning canvas print artwork makes an ideal gift for a special wedding, anniversary or birthday. Original artwork painted in gouache by Sarah Trett. The original artwork has been tweaked by Sarah Trett to now also work as a stunning and warm hued art to co-ordinate with interior rooms. Would make beautiful centrepiece in a bedroom, study or lounge.
right:
Funny Giraffe Birthday Cards
by
borianag
Cute birthday card with a funny and cute giraffe nibbling on a violet flower and holding some flowers with its tail looking at the customizable text "Happy Birthday" on yellow background.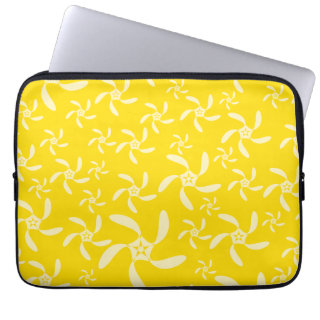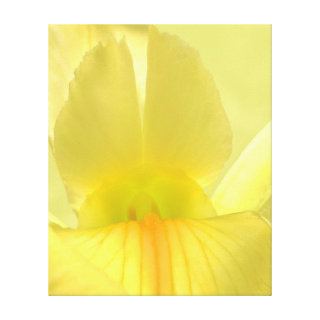 left:
Summer Floral Design Yellow Computer Sleeve
by
Graphics_By_Metarla
Pattern of flowers in bright sunny yellow. A nice summer design, these stylized flowers have a fun spin - twist design to the motif, and a sun like appearance.
right:
Pure Yellow Floral Abstract Canvas Print
by
debinSC
Immerse yourself in the brilliance of a Yellow water Iris. A photo impression, emphasizing the pure yellows of spring.
left:
Three Yellow Birds T Shirt
by
DigitalDreambuilder
Yellow gold and red are the colors of this bird of oriental, and probably mythological, origin. even though it looks superficially like an eagle or large goose. The bird has a golden head and body, with large wingspan revealing yellow, golden and red in the feathers. The feet each have two clawed toes, and clearly is a predator. The bird gives the impression of movement - in flight, landing, takeoff, or ready to take its unseen prey. The elegant image has an oriental, Chinese and Asian quality as it has Asia Pacific origins - the image having been digitally enhanced from a poor quality photograph taken by the author in Guandong province, China. The product is fully customizable.
right:
Sunflowers Mug
by
RiverJude
A cheerful mug featuring a beautiful sunflower - great for a gift, hostess present, etc.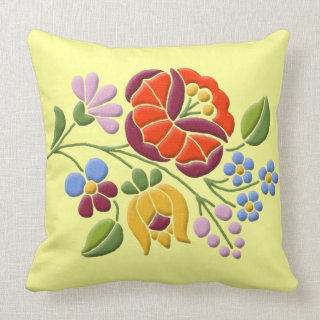 left:
Kalocsa Embroidery - Hungarian Folk Art Throw Pillows
by
VintageTreasury
Kalocsa Embroidery - Hungarian Folk Art
Authentic embroidery design from Hungary. The art of Kalocsa Embroidery was born in the second half of the 19th century. Originally the needlework was only white and the embroidery patterns were merely made up by holes. At the end of the 19th century, the art of Kalocsa embroidery went through creative innovations, and become more and more colourful. The colour of the traditional costumes, dresses changed with the person's age who was wearing that. The most colourful Hungarian Embroidery was worn by the bride.
right:
Tribal Sea turtle Personalized Speck Case
by
FalconsEye
Tribal Sea Turtle in black with a template for personalization. The background is transparent, we chose yellow cause it looks good.
left:
Yellow Classic Car iPod Touch Speck Case:
by
SjasisDesignSpace
Yellow Classic Car iPod Touch Speck Case ,br> right:
Yellow, Black & White Polkadots iPod Case
by
Lilleaf
A wonderful iPod case in colors of yellow, black, and white. The top has a black background with yellow polkadots. The bottom is white with yellow polkadots. A yellow ribbon and white bow run through the center. A cute yellow tag hangs from the ribbon and you customize your name on it.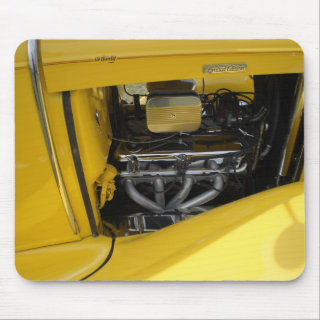 left:
Yellow Pansy Blackberry Bold Case
by
emele1
A pretty yellow Pansy / Viola Flower Center Closeup. This case is compatible with the Blackberry Bold 9700/9780
right:
Yellow Power Mouse Pads
by
lperry
Yellow Power: Close up of a car engine
left:
Waiting Iphone 4 Case
by
TsipiLevin
Waiting iphone cover; A dog like character waiting to catch a fly illustration.
right:
Red and Yellow Hibiscus Floral Pitchers
by
sunnymars
This gorgeous custom pitcher features an elegant illustration of a vibrant dark red, crimson, ruby or burgundy swirly tropical hibiscus floral decoration against a yellow background. These unique classy pitchers are fully customizable and make excellent Valentine's Day or Mother's Day gifts or birthday presents and are great on hot summer day to serve cool drinks! You can also personalize it by adding your own name or buy it as is.
Also take a look at gifts in hot and sexy red, cool blue or pretty pink!