Enjoy the magical world of mermaids ... Let's dive under the surfaces of the oceans and find these beautiful mythical creatures, depicted in the most wonderful artistic scenes ...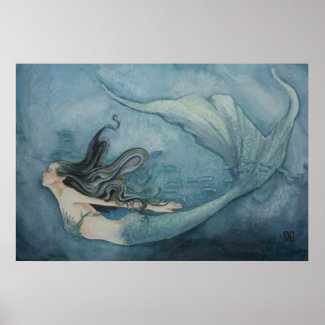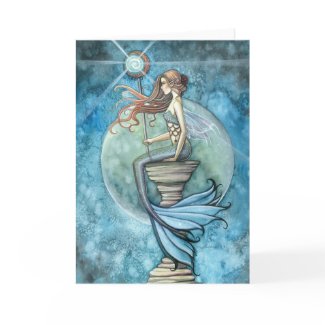 left:
Mermaid Poster
by
hiddenrealms
Watercolor painting of mermaid swimming with a school of fish in the deep ocean waters.
right:
Jade Moon Mermaid Greeting Card by Molly Harrison
by
robmolily
'Jade Moon' by watercolor artist Molly Harrison.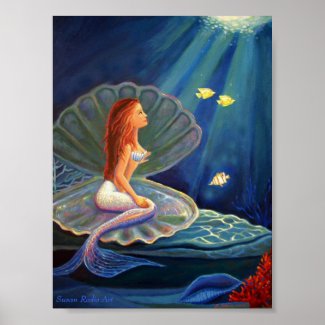 left:
The Clamshell Mermaid Print
by
SusanRodio
A pretty mermaid sits peacefully in her undersea haven. She has a pretty multi coloured irridescent tail that changes colour to match her surroundings. A highly detailed and colourful artwork from an original acrylic on canvas painting.
right:
Canvas Mermaid (Option 2)
by
Alenalazareva
Option 2 Sales there is another version of this picture (topless).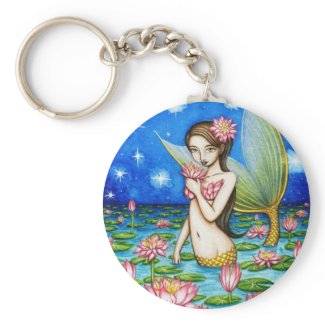 left:
Framed print " Mermaid Ariel"
by
Alenalazareva
Original digital art mermaid painting.
right:
Starlight Lily Mermaid
by
hirokoreaney
Beautiful koi fish mermaid in pond surrounded by lilies and the stars up above.
left:
Light Mermaid Poster
by
octoberwitch
Light Mermaid.
right:
Little Mermaid 2 iPhone 4/4s Speck Case
by
Gatterwe
A little mermaid in the sea playing with their friends, the waterdragon and toon fishes.
left:
Oceans Heart Postcard by Maigan Lynn
by
taurmailyn
Send a Hello! from the heart of the Ocean!
right:
Secret Kisses
by
MysticFaeFantasyArt
A beautiful mermaid painting ...
Also take a look at Debbie Overstreet's magical artwork!