In the series of featured inspiring gifts for nature lovers, today is fish day! :-)
I've selected some really beautiful gifts with fish designs for you: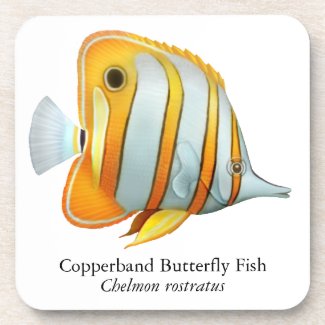 left:
Business Projects Binder
by
sunnysites
Easy store your information with this original art binder, featuring a beautiful creative design fish.
right:
Coral Reef Copperband Butterfly Fish Cork Coaster
by
twopurringcats
Original fine art design of an elegant Copperband Butterfly Fish by artist Carolyn McFann of Two Purring Cats Studio printed on a quality cork coaster for coral reef life fans.
left:
Vintage Salmon postage
by
antiqueart
This vintage illustration is of a salmon swimming through the water. A great stamp for fishing enthusiasts of all ages!
right:
Bluegill Sunfish.
by
historiceaton
Pillow with a bluegill sunfish.
left:
Camily the Smiling Fish Bag
by
hgmdigitalarts
Camily the Smiling Fish Bag Beautiful, high quality artwork. Unique, directly produced from original mixed media and digital artwork designs.
right:
A Bubbly Thank You Card
by
Beezazzler
A dark blue and white fish swims by and spits out little light blue bubbles.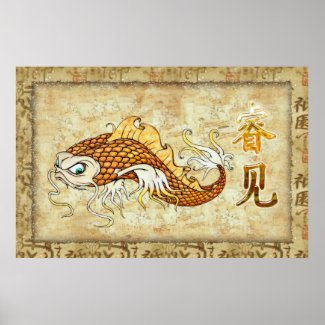 left:
Chinese Catfish KNOWLEDGE Traditonal Art
by
BohemianBoundProduct
Chinese Catfish Knowledge Traditonal Art
right:
Whale Waves Sticker
by
StarStock
A fun sticker with cute whale and blue waves. Customize for party bags, envelope seals for invitations, etc.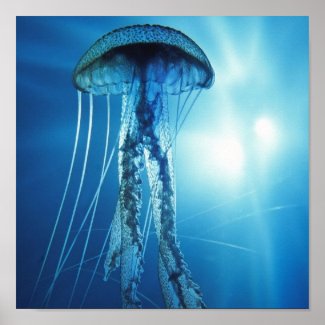 left:
Dolphin Mouse Pad
by
lapatrick1161
Dolphins Playing Mouse Pad.
Pacific_Ocean_Jellyfish
by
izzyskylar
Pacific Ocean Jellyfish.
Also take a look at a previous post with animal art gifts! And you might like to check out any of these posts:
inspiring gifts for butterfly lovers
inspiring gifts for bird lovers
inspiring gifts for horse lovers
inspiring gifts for cat lovers
inspiring gifts for dog lovers
more inspiring gifts for cat lovers.