Fun gifts in happy red colors with a wink: today featuring a beautiful collection of inspiring gifts from Zazzle in dazzling red:
left:
Squisito Cioccolato Italian Chocolate Woman in Red
by
cutencomfy
Beautiful Art Deco woman wearing red suit, and red hat with white feather, red lipstick in a cafe or coffee shop drinking a frothy hot chocolate drink or chocolate milkshake with whipped cream on top. Rich red, brown and green color scheme. Beautiful artwork for any home or chocoholic decor. Squisito Cioccolato Italian Chocolate Woman in Red.
right:
Red-Is-Sexy
by
sunnysites
Red rose painted iPhone case with customizable text.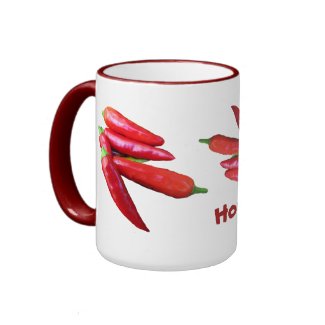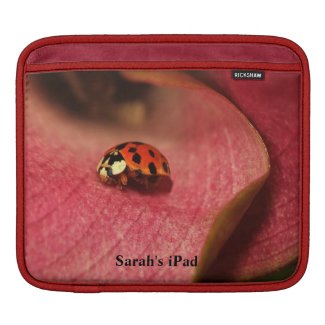 left:
Hot Chili Peppers
by
Bebops
This mug features red hot chili peppers and the text reads: Hot! The text can be customized or removed.
right:
Lady Bug iPad Sleeve
by
Lilleaf
A pretty and trendy looking ipad sleeve. It has a a photograph of a lady bug sitting on a red flower petal. You customize the text on it.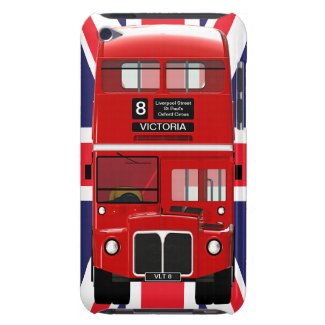 left:
Classic British Red Telephone Box iPhone 4 Case
by
EnglishTeePot
This classic icon of the British landscape has been well received in the past, and has now received a new fresh layer of paint. In addition to the brighter red tone, as the year of it's launch is the Queen's diamond jubilee, this edition also has the crown painted in gold just as they are in the City of London. Help keep the British heritage alive along side modern technology and smarten up your iPhone!
right:
London Bus and Union Jack
by
sc0001
iPod Touch 'Barely there' case featuring a graphic of the classic Routemaster London bus, with a graphic of the Union flag (Union Jack) behind it. All text is editable via the 'Personalise it' box, so you could replace 'Victoria' with your name for example.
left:
Red Triumph Sprint
by
ElainePlesser
Red Triumph Sprint Motorcycle.
right:
Red Lipstick
by
zoespeak
This iPhone 4 Case-Mate Barely There case makes a bold statement with a photo of bright red lipstick in a silver-colored tube against a dark gray to black background. Big girls and little girls love red lipstick.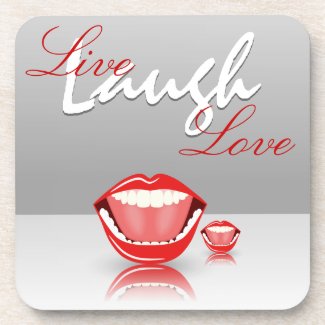 left:
Lipstick Kiss
by
dryfhout
Big lipstick kiss on white.
right:
Big Mouth Live Laugh Love Set of 6 Cork Coasters
by
sunnymars
These fun, girly, cool, motivational, inspirational novelty modern square cork drink coasters feature the famous quote "Live Laugh Love" to remind us of the importance of happiness and to "Live every moment, Laugh Everyday and Love always". These have become words to live by and were derived from the poetry of Bessie Anderson Stanley where she wrote. "He has achieved success who has lived well, laughed often, and loved much". The coasters also feature a funny, cute cartoon vector big open wide laughing mouth with nice red luscious lips and perfect white teeth. Customize and personalize it by adding your name and details or buy it as is. Also perfect for dentists or promotional products for a dental practice.
Also take a look at a previous post featuring inspiring blue gifts!