Stamps are tiny and precious works of art and isn't it just wonderful to be able to send them so easily all over the world? Today I would like to share some awesome summer art gifts with you: a collection of inspiring and creative summer postage, precious little gems!
left:
beach bum stamp
by
raycasso
Send a special person a special letter, complete with this cool stamp!
right:
Customizable Summer Art Postage
by
annevisdesign
Postage stamp with original summer fractal art and customizable text.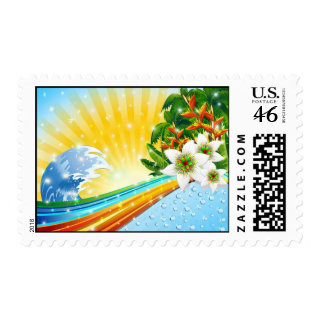 left:
Tropical Exotic Summer Holidays
by
Bluedarkat
Sea, passion flowers, palmtrees, sun, for exotic holidays ...
right:
Vintage travel Martha's Vineyard USA - Postage
by
Villesdumonde
Martha's Vineyard is an island located south of Cape Cod in Massachusetts, known for being an affluent summer colony. Often called just "The Vineyard," the island has a land area of 87.48 square miles (226.6 km2) and is the 58th largest island in the United States, and the third largest on the East Coast of the United States. It is also the largest island not connected to mainland by a bridge or tunnel on the East Coast of the United States. Martha's Vineyard is primarily known as a summer colony, and is accessible only by boat and by air. However, its year-round population has grown considerably since the 1960s.
left:
Stain Glass Daisy Postage Stamps
by
atteestude
A beautiful stain glass yellow daisy stamps good for any occasion and daily use.
right:
Tiki Mask Postage
by
ScribbleKitty
Features a brightly colored tiki mask, decorated with tropical leaves and pink hibiscus flowers and a funky flaming background.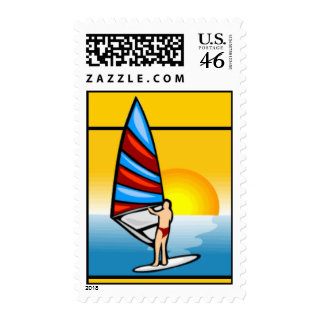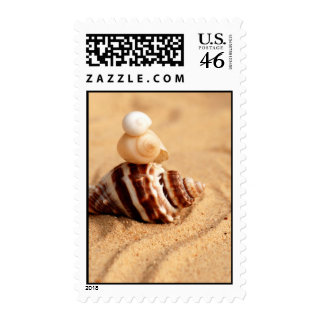 left:
Colourful WindSurfer Water Sports Postage
by
CreativeColours
Wind surfer summer art postage stamp.
right:
Stack of Conch Shells on the Beach Postage
by
Meg_Stewart
A stack of three pretty conch shells on a smooth sandy beach - perfect for a touch of summer anytime and totally customizable for you.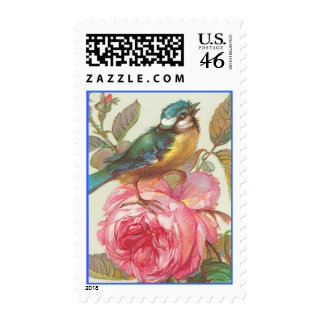 left:
Summer Stamp
by
FreemindsArt
Fun and colorful painting of a dancing girl in a summer dress.
right:
Charming Bird Stamps
by
KatAnnette
Postage packed with color and beauty with a blueish bird in the Spring or summer and sitting on a gorgeous pink flower.
Also take a look at a previous post with romantic postage and a post with stamps for nature lovers!