Zazzle just introduced more new products and I would like to show some really cool and inspiring new clocks here today: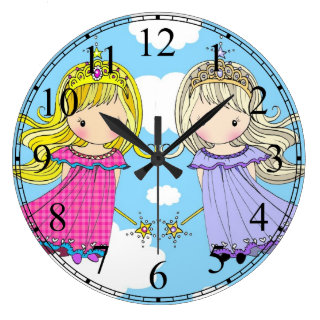 left:
Owl Wall Clock
by
biglnet
Owl Clock. This fun Owl design makes a perfect gift for any Owl lover. Customizable with any text of your choice.
right:
Twin Princesses Little Girls Clock
by
Catchthemoon
A little illustration Molly Harrison drew by hand and colored digitally! A cute addition to a girl's room...especially for twin girls or sisters who share a room!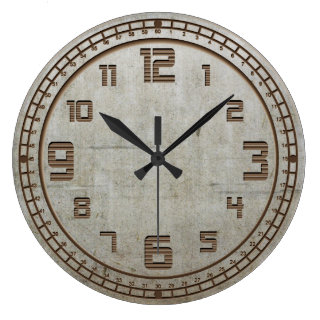 left:
Wall Clock Colorful Girls Fairy Polka Dots
by
Zizzago
Artistic design fairy girl wall clock
right:
Steampunk Wall Clock
by
JerryLambert
Futuristic looking steampunk style wall clock would look great on a submarine or flying machine.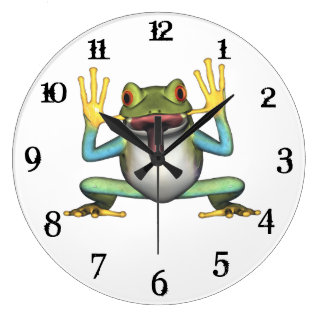 happy funny dog clocks
by
Lucia_Salemi
left:
Silly frog with tongue catching flies clock
by
dbvisualarts
A silly frog design with numbers that have flies on them. The frog tongue is extended visually by the hands on the clock as he tries to catch the flies on each hour.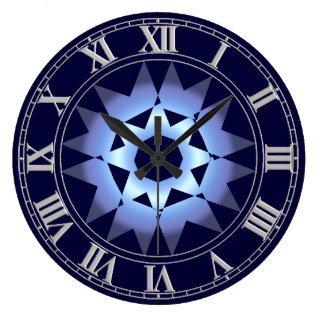 left:
Blue Starburst Wall Clock
by
sagart1952
Blue Starburst Wall Clock.
right:
Sunny Artistic Wall Clock
by
annevisdesign
Wall clock with an original fractal design in sunny colors.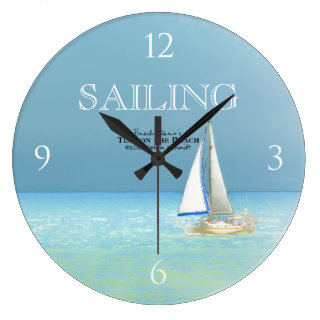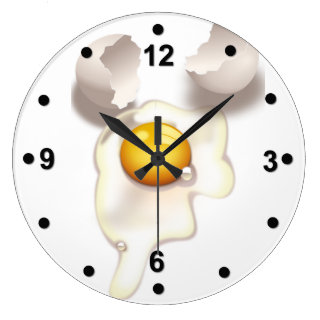 left:
Sailboat Scene Round Wall Clock
by
Beachwalker
Digital art of a sailboat sailing on the ocean.
right:
Cracked Egg Kitchen Wall Clock
by
DizzyDebbie
Fun kitchen wall clock done in white, with black numbers and dots, around the edge. Graphics of a cracked open raw egg decorates the face of the clock. Customize to add any text you want. Makes a great gift idea.