A selection of my Today's Most Inspiring and Awesome iPhone 4 cases:
left:
Gunn Clan Iphone 4 Case
by
scottsclans
This iPhone 4 Case is perfect for members of the Scottish Gunn clan. It features the Clan Gunn plaid, or tartan.
right:
Goddess Selene iPhone 4/4S Speck Case
by
SandyJBrooks
Goddess Selene.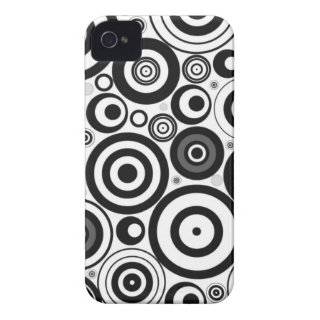 left:
Cute Fun Retro Circles
by
riverme
Cute Fun Retro Circles.
right:
Damask iPhone 4 Cases
by
PinkRoseCouture
Chic black and white damask iPhone 4 Speck case.
left:
Cute Green Pond Frog Cartoon Amphibian
by
DecoPhoneCases
Green Cartoon Pond Frog Art.
right:
Multiple Choice Quilt iPhone 4 Cover
by
MerryMayhem
Original Quilt design iPhone case created by MerryMayhem.
left:
Black Cat Art Gifts Iphone 4 Cases
by
iCasesrock
Black Cat Art Gift for black cat lovers. Artist drawning of retro 1950's buildings with multiple black cats against a night sky. Grey, pink and black tones. Art by Gail Gabel.
right:
Sweet Fairy Iphone 4 Covers
by
sandygrafik
Sweet Fairy © Sandra Vargas.
left:
Beagle Puppy Dog Photo Iphone 4 Covers
by
ironydesignphotos
Beagle Puppy Dog Photograph - On the bottom it says "Sweet & Innocent".
right:
Glassy Metal Look Iphone 4 Covers
by
backtobackgrounds
Here's a cool and unique background of a silver glassy metal look design.
You can find more iPhone cases in previous posts.
And you also don't want to miss the best flower iPhone cases!