I had a blast today watching the new calendars for 2013! Some of them are very creative, both by topic and design. Others are just awesome because of outstanding skill of the artistis who created them. I invite you to join me today through the fantastic world of art on calendars (to be continued of course!):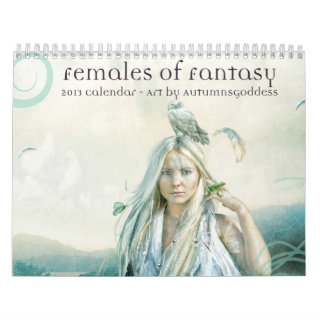 left:
2013 Females of Fantasy Calender Wall Calendars
by
AutumnsGoddess
2013 Females of Fantasy Calender
right:
Angel Calendar
by
sunnysites
A beautiful artistic and customizable calendar inspired by angels. Although every image is completely different, each one of them has an angel theme. A surprising and enchanting calendar, be blessed by an angel!
left:
The Art of Gina Graham 2013 Final Edit Calendars
by
GinaGrahamDesigns
Twelve of Gina Graham Designs' most popular images . . . from owls to bees.
right:
Legends Of The West
by
PhotoJunkyGeno
Wild mustangs in the western desert of Utah.
left:
2013 Cookie Time Calendar
by
bwmedia
Everybody loves the comfort of a good cookie, and in this Cookies Time Calendar you'll find a decadent feast.
right:
Organs 12 Great and Small calendar no. 12
by
organ_calendars
Organs: There are big ones, and there are little ones; there are old ones and there are young ones; there are fancy ones and there are plain ones. The only consistent fact about pipe organs is that they are all different - each pipe organ in the world is unique. Which is why they are so appealing to organists, music lovers, and non-musicians alike. They are simply fascinating. In this, organ calendar 12 of our set of horizontal pictures, we see pictures of organs from Berlin, Salt lake City, Leicester, New Plymouth, Chester, Auckland, Bologna, Ingelheim, Blakeney, Basel, Chauvigny and Paris.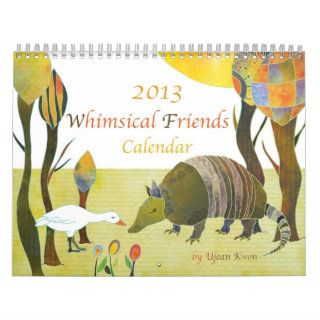 left:
Whimsical Animal Friends Cute Kids Calendar 2013
by
daphne1024
Super adorable geese, turtles, cockatoos, barn owls, manatees, camels, giraffes, sea horses, koalas, roosters, sheep and emperor penguins designed on custom Calendars. Great gift for both kids and adults! Enjoy each month with the whimsical animals!
right:
Bernese Mountain Dog 2013 Calendar
by
Belkersbin
12 Beautiful Bernies in this collectors calendar. Photography by Krisma Images.
left:
Political Buffoonery 2013 Calendar
by
ElleDeeEsse
A wonderful collection of British political and social cartoons from the 18th and 19th century.
right:
Fractal Design Calendar
by
sunnysites
A stylish and surprising art calendar. This calendar is entirely based on fractals ... beautiful new images for every month!