Angels have a great reputation, all through the centuries. So who wouldn't like to receive an angelic blessing, certainly in times of hardship? I selected some angel keychains for you today, for the perfect gift of an angelic blessing ...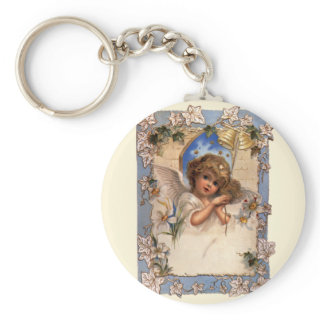 left:
Angels Key Chain
by
sunnysites
Let your keys be guarded by the angels! A beautiful gift to keep keys safe and know where they are!
right:
Vintage Victorian Christmas Angel with Bells Ivy Keychains
by
ChristmasCafe
Vintage illustration religious Victorian Christmas holiday image featuring a beautiful angel surrounded by ivy, flowers, stars and bells.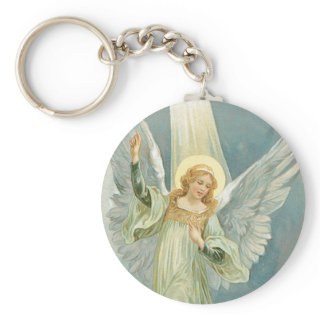 left:
Christmas Angel Key Chains
by
SunshineDazzle
Vintage Christmas card illustration of an angel with halo.
right:
Pretty Angels In Pastels Key Chain
by
justcrosses
Vintage painting of two girl angels with long golden hair, blue and white cloaks, large wings, and serene expressions holding a gold cord and ringing a metallic christmas bell in the sky with pastel colored pink, blue, and white clouds.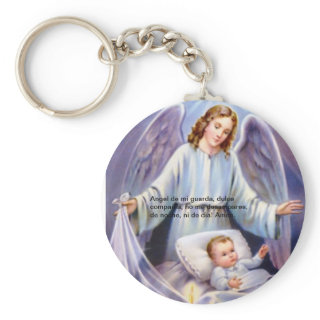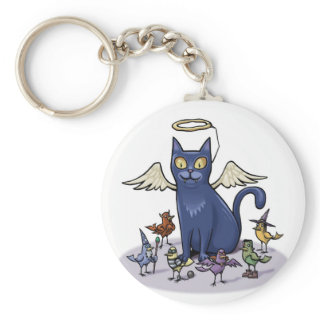 left:
Angel de la guarda Keychain
by
Deysisfancydesigns
Angel design keychain with Spanish prayer.
right:
Angel Cat Key Chain
by
OverTheMoonFunStuff
Graphic design of a black cat with wings and halo surrounded by tiny birds in Halloween costumes.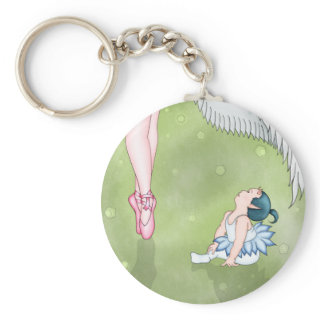 left:
Angel in blue dress keychains
by
ChristmasProducts
This adorable blonde christmas angel is dressed in a blue dress and is holding a yellow star. The background is a bright pink with christmas ornaments as a pattern. Fun bright and adorable!
right:
Aspiration Devil & Angel Ballerina Keychains
by
NekoCreations
Aspiration Devil & Angel Ballerina This work features a baby imp or devil looking up at an angel in awe. Both are ballerinas of a sort lost in the dance of dreams and aspirations. Green background.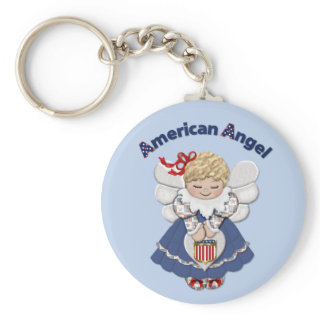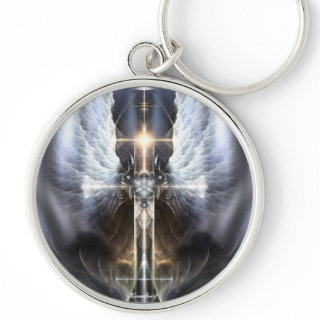 left:
American Angel Keychain
by
WaveAFlag
Sweet American Angel with Patriotic colors and text. She is holding a red, white and blue heart. Adorable!
right:
Heavenly Angel Wing Cross Fractal Art Keychain
by
Xzendor7
As We Travel The Road Of Life Encountering The Many Obstacles That Present Themselves, The Heavenly Angel Wings Cross Illuminates The Path We Travel Lightening The Burdens We May Encounter Along The Way.
The Heavenly Angel Wings Cross Fractal Art Composition Is Composed Of 13 Fractal Elements Carefully Arranged To Produce An Illuminated Cross And Layered Wing Structures.
Heavenly Angel Wing Cross Fractal Art Keychain