Winter time on the Northern Hemisphere and the cute penguins are popping up all over the place again. And you have to admit: they are heartwarming! Surviving in the coldest of climates they are here to bring you joy and a warm sparkle in your heart:
left:
Penguins in Antarctica Magnets
by
forchildren
Penguins in Antarctica.
right:
Christmas Penguin Postage
by
Winter_Wonderland
Cute and whimsical Christmas Holiday Stamps featuring little penguins dressed in winter clothes on a branch with berries. You can add custom text to this modern and trendy holiday postage stamp!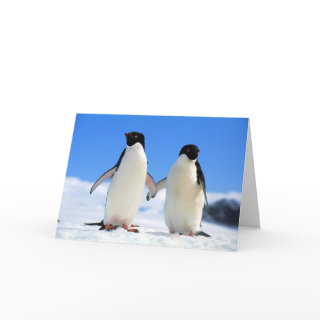 left:
Lovers penguins card
by
butter527
Penguin Lovers
right:
Cute Penguin iPhone 3 Case
by
AV_Designs
Cute Penguin iPhone 3G case.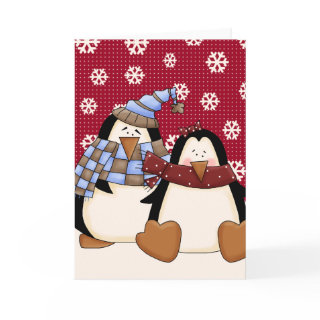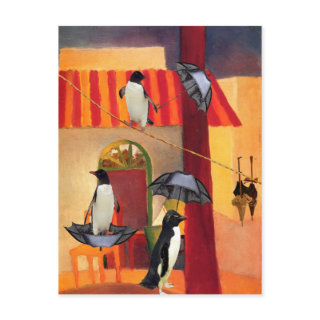 left:
Cute Little Penguin Couple Greeting Cards
by
Ricaso_Greetings
Cute little penguin couple on a red and snowflake detailed background, perfect for Christmas or anytime for the person who just can't get enough of the penguin.
right:
Penguin Cafe Postcards
by
FirstNightDesign
Altered art. Surreal adaptation of Turkish Cafe by the German artist August Macke [1887-1914], a member of the German Expressionist group, Der Blaue Reiter (The Blue Rider). His death came at the front during the second month of the First World War.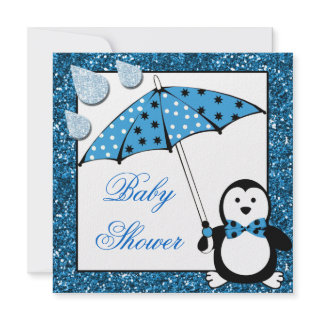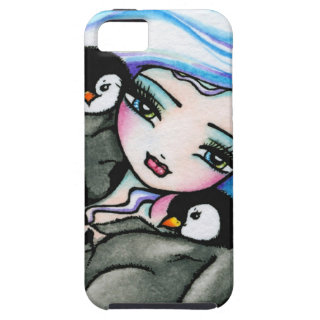 left:
Doodle Penguin Boy Baby Shower Announcement
by
StarStruckDezigns
Super cute penguin with blue polka dots bow tie and with a polka dots and stars umbrella with glittery rain coming down but when the bright yellow sun comes out, the umbrella is gone. Poof! Perfect for a boy baby shower.
right:
Penguin Winter Mermaid Fantasy Art iPhone Case
by
hannahlynnart
This case was designed and created featuring the original, hand-painted artwork of Hannah Lynn.
left:
Cool Christmas Cards
by
saytoons
A perky penguin pilots a train full of Christmas gifts and goodies.
right:
iPhone5 case mate barely there penguin
by
DoodlesHolidayGifts
Design by Cheryl Seslar.


Also check out other animal products as featured on previous posts:
birthday cards for animal lovers
more inspiring animal gifts
inspiring gifts for bird lovers
inspiring gifts for horse lovers
inspiring gifts for cat lovers
inspiring gifts for dog lovers
more inspiring gifts for cat lovers