I just read somewhere that Kindle and Kindle cases are the most popular gifts at the moment and I just realized that I have not created a post about Kindle cases yet. So today's post is all about the Kindle case! As always, I mainly look from an artistic point of view. If you do not find what you are looking for here, you can easily follow one of the links here to Zazzle to see more Kindle cases or other gifts if you like! :-)
This is my favorite selection for today: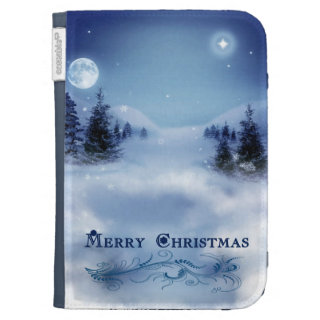 left:
Vintage Romantic Women Painting Kindle Cover
by
annevisdesign
Caseable Kindle Folio with a romantic collage of vintage portraits of women with butterfly and birds. You can customize the name text.
right:
Blue Christmas Kindle Folio Cases
by
OutFrontProductions
A beautiful winter landscape. You can delete the text fields if you like.
left:
Rust Grunge Case For The Kindle
by
SusanEppsOliver
A background photo of peeling rust grunge for you to use as you will.
right:
Great Blue Heron Kindle Case
by
ABFoleyArtworks
This design is from an original painting of a Great Blue Heron - a really beautiful and impressive bird. Its slate grey plumage, besides being great camouflage for hunting in lakes and ponds, is also easy on the eyes, making this item a soothing and tranquil piece of nature to enjoy.
left:
Compassionate Jesus Christ Kindle Keyboard Cases
by
thewrittenword
Vintage fine art portrait of Jesus Christ wearing a look of compassion and love.
right:
Squirrel In Winter Cases For The Kindle
by
AllKindsOfAnimals
Squirrel In Winter.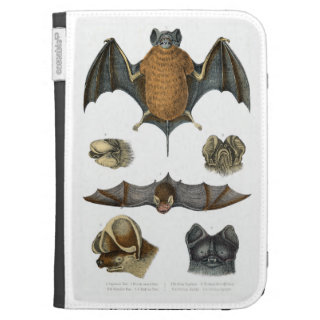 left:
19th C. Bat Print Case For The Kindle
by
historicimage
A detailed, hand colored 19th century print depicting illustrations of four different types of bat.
right:
Funny Girl
by
Latinacrg
A fun sarcastic BJD doll inspired art!
left:
Languid Lavender and White Polka Dot Cases For Kindle
by
KarinaandCleo
White and lavender polka dot pattern. Small white polka dots on a languid lavender background.
right:
Andes Teal & Pink Abstract Aztec & Wood Pattern Cases For The Kindle
by
_Angelique_
A cool, hipster and modern design of a teal blue, green, girly baby pastel pink and black abstract Andes Aztec pattern on a grey white vintage salvage wood pattern background photo print , with geometrical tribal shapes, triangle, square and swirls. perfect gift for Mayan civilization lovers, the fashionista and trend setter!
left:
Puppy (Canis familiaris) Kindle Case
by
prophoto
Puppy (Canis familiaris), close-up by Martin Harvey.
right:
80's Glam Kindle Covers
by
Imagination_Art_Shop
Sharpie Art - Sharpie Squad 2012- Mandy Shupp.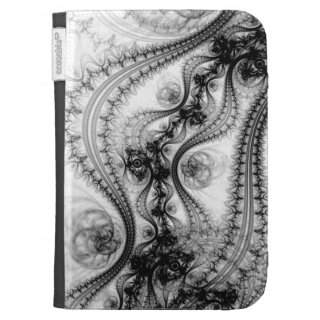 left:
Black and White Lacy Swirls
by
CellPhoneCases
Black and white swirls of lacy designs. It's easy to personalize this case. Design concept copyright Scarebaby Design.
right:
Customizable B&W Art Deco Kindle Folio Case
by
annevisdesign
A modern art deco style Kindle case in black and white colors. You can customize or delete the text on the front.