In previous posts I have highlighted phone cases of different brands, but it's been a while since I last featured
Samsung Cases
, so today I made a selection of the latest and most inspiring designs. Zazzle is now offering Samsung cases with manufacturer Case-Mate and you can find more streamlined designs with better quality.
Time to treat yourself or someone you love!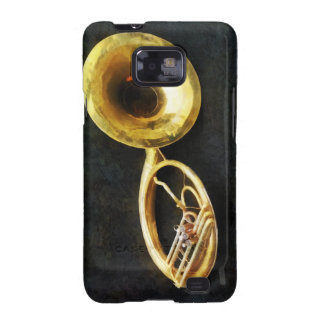 left:
Elegant Green Fractal Flower Samsung BT Galaxy Nexus Cover
by
annevisdesign
Case-Mate Samsung Galaxy Nexus Barely There Case with an original fractal flower design.
An original and personal gift.
And with the green and red colors this is also perfect as a Christmas gift that can be used all year round.
right:
Sousaphone Still Life
by
SusanSavad
Design by Susan Savad -- The sousaphone was not invented by John Philip Sousa himself, but by J. W. Pepper - a Philadelphia instrument maker. and because of suggestions made by Mr. Sousa, Mr Pepper suggested that it be called a sousaphone. This instrument had a bell that stood straight up. The sousaphone with the bell facing forward was made by the C. G. Conn company and Mr. Sousa came to prefer this version of the sousaphone to the one he helped invent.
left:
Vintage Paris & Eiffel Tower
by
Paris_Boutique
Vintage Paris & Eiffel Tower.
right:
Cute Retro Pink Green Floral
by
vectorgraphicsvicky
Retro floral pattern, pink green flowers leaves and swirls. Customize with your own text, resize the image. The background is transparent and you can change it to any color.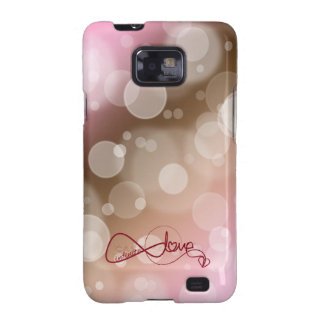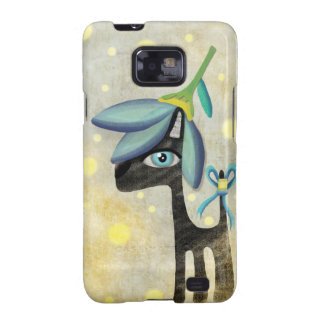 left:
Infinite
by
Bimbys
Infinite.
right:
Case-Mate Samsung Galaxy S2
by
Rupydetequila
Original Illustration by Ruth Fitta Schulz.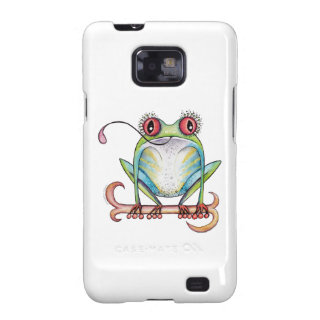 left:
Aggie Case-Mate Samsung Galaxy S2 Barely There
by
hooplacreations
A print of our 'Aggie' the red eyed tree frog watercolour and ink painting.
right:
Art Deco Keyhole Samsung Galaxy Nexus Case
by
MidoriMinuet
Accessorise your everyday with this classy design of a keyhole in an art deco style. Customise this item by adding your own text!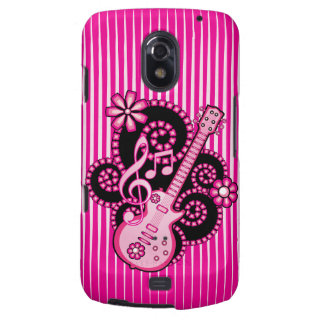 left:
Ponte San Giuseppe di Castello, Venice Samsung Galaxy Sii Case
by
Virginia5050
Ponte San Giuseppe di Castello, Venice artwork Samsung Galaxy case. Cityscape by John Singer Sargent.
right:
Girlie Guitar
by
clotheshound
Fantasy style guitar in hues of pink is so pretty with flowers and musical notes. This is the perfect design for the girlie rocker.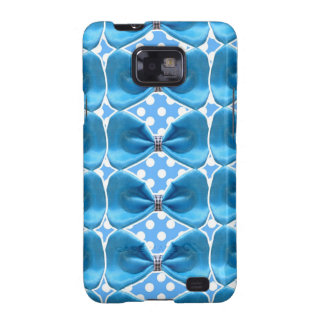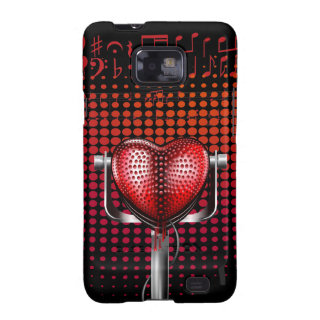 left:
Kawaii Cute Girly Bows Case
by
hellohappy
How kawaii!
right:
Music Heart Vintage Michrophone Samsung S2 Case Galaxy Sii Case
by
zlatkocro
Retro Music Heart Vintage Singer Michrophone Samsung Galaxy S2 Case.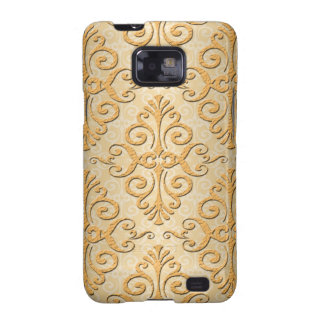 left:
Gold Embossed Looking Damask Pattern Samsung Galaxy Sii Covers
by
MHDesignStudio
A pretty gold embossed looking damask.
right:
Grunge Stars and Stripes Vintage Guitar
by
sc0001
Samsung Galaxy S2 mobile phone case featuring a vintage retro styled guitar graphic with chrome parts. The background is a grunge effect USA 'Stars and Stripes' flag. The three elements of the design (main guitar part, cut-aways and the Stars and Stripes) are separate and can be altered or deleted independently of each other.
left:
Shine and Rise Samsung Galaxy Nexus Case
by
skellorg
Samsung Galaxy Nexus (Sprint & Verizon models) phone case design from "Shine and Rise," an Apophysis fractal by Susan Wallace, copyright © 2010. An hourglass shape embellished with flowers and leaves in Christmas colors of red, green, gold and white.
right:
Chic Light Blue Damask Samsung Galaxy S2 Case
by
DizzyDebbie
Elegant Samsung Galaxy S2 Casemate case done in light blue, with a blue damask pattern. Graphics of a double strand of white pearls runs across the case. Customize to add any text you want. Lovely way to protect your phone, and makes a great gift idea.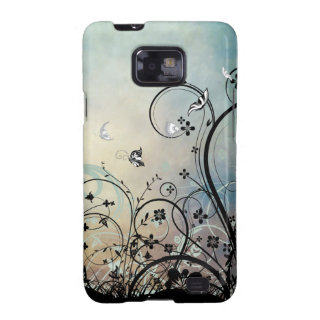 left:
B&W Monogram Art Deco Samsung Galaxy Nexus BT Case Galaxy Nexus Cover
by
annevisdesign
Case-Mate Samsung Galaxy Nexus Barely There Case with a playful abstract art deco design in black and white. You can customize or delete the monogram text.
right:
Blue Skies & Butterflies Samsung Galaxy S2 Case
by
apassion4pixels
Abstract butterflies on a field of swirls, leaves and flowers against a dramatic sky at sunset.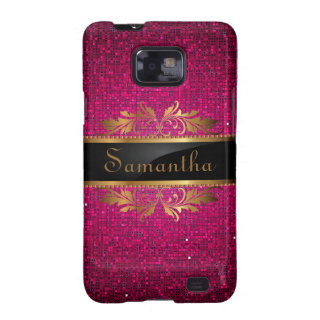 left:
Pink Glitter Sequin Disco Samsung Galaxy Case
by
AnnLeeDesigns
Protect your Samsung Galaxy S phone with a customizable Barely There™ Case-Mate brand case from Zazzle. This form-fitting case covers the back and corners of your device with an impact resistant, flexible plastic shell, while still providing access to all ports and buttons. Designed for the Samsung Galaxy S (T-Mobile Vibrant), this sleek and lightweight case is the perfect way to show off your custom style. A delightful gift for any Samsung Galaxy user, Zazzle's cases can be completely personalized. •Compatible with the T-Mobile Vibrant Model •Made in 2-3 business days •Add photos, text, & logos •Lightweight & durable •100% satisfaction guaranteed.
right:
Vintage Orchids, Ernst Haeckel Galaxy Sii Covers
by
vintagetreasurechest
Kunstformen der Natur, 1904.
The 74th plate from Ernst Haeckel's Kunstformen der Natur (Art Forms of Nature), showing various types of orchids.
Looking for a cover for another phone?
Check out previous posts with
Blackberry Cases
Motorola Droid RAZR Cases
iPhone 4 Cases