Back by popular demand: birthday party invitations! If you are a party animal, this is the place to be! I hand-picked a selection of the latest and most awesome birthday party invites:
left:
Festive Colorful Party Invitation
by
annevisdesign
A colorful party invitation with original fractal art. A great card for lovers of the sixties and the Flower Power era, but the festive colors make the card suitable for any festive celebration. You can remove the front "Invitation" label if you like and you can change the background color on the back of the card.
right:
Barnyard Birthday Party Invitations
by
AnnounceIt
Barnyard Birthday Party Invitations perfect for a barnyard or farm themed birthday party. Also suitable for an Old MacDonald celebration. Featuring all the familiar farm icons, a red bar, cow, bird, sheep and pig.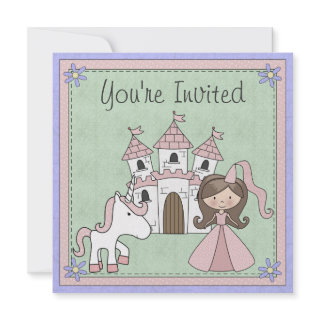 left:
Cute Brunette Princess and Unicorn Birthday Invite
by
TheCutieCollection
Cute Princess with brown hair and Unicorn Fairy Tale Birthday Party Invitation for Girls. This design includes original artwork created by Scrappin Doodles.
right:
Christmas Toddler Birthday Invitation
by
sunnysites
Born in the month of December and a birthday easily gets snowed under by all the Christmas celebrations ... Organize a special party for your toddler with this cute teddy bear card! You can customize all texts.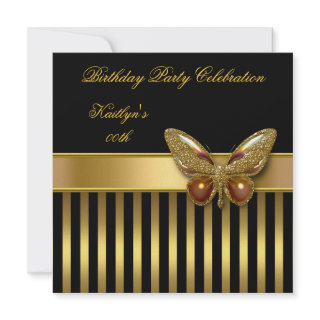 left:
Birthday Party Gold Black Butterfly Stripe Personalized Invitation
by
Zizzago
Birthday Party stripe Gold Butterfly Black womans Girl Invitation Formal Use for any event invitation Customize to change or add details.
right:
Retro Beehive Hairdo Birthday Party Invitation
by
bnuteproductions
Have you heard? It's time for a retro, big hair, Beehive Hairdo Birthday! Make your party a fun celebration with these retro invitations. Your guests will run to their hairstylist to tease, primp, and look cute as a button for the shindig! Retro background, and 1950's gals grace this hip and cool invite perfect for your party.
left:
Surprise 50th Birthday Modern Gold and Brown W472 Announcements
by
JaclinArt
This modern gold and brown stars design is a fun way to invite folks to a SURPRISE 50th birthday party celebration. All text is totally customizable.
right:
Cute Winter Holiday Kitty Cat Birthday Invitation
by
TheCutieCollection
Cute Winter Holiday Kitty Cat Birthday Invitation for Girls.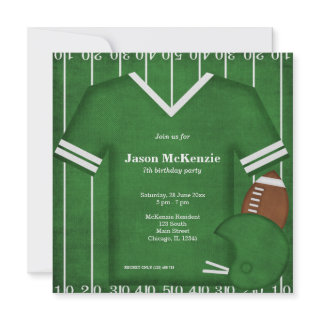 left:
You're Invited - Beer
by
istanbuldesign
You're Invited - Beer.
right:
Football Birthday Custom Announcements
by
graphicdesign
This Football birthday invitation can be adapted for any age and for different kind of Football party. Copyright ©Just So Scrappy Too.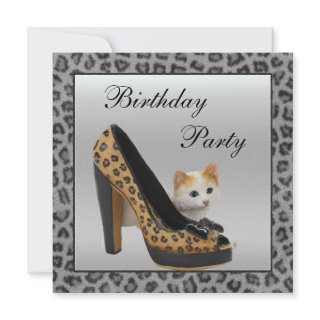 left:
Custom 7th Birthday Race Car Invitation
by
PersonalCustom
Fun Race Car Birthday Invitation for any boy....Unique and fun and personalized graphics by delightfuldoodles.
right:
Kitten & Leopard Shoe Silver Fur Texture Birthday Invite
by
GroovyGraphics
Cute and trendy silver and black faux leopard fur animal print birthday party invites with an adorable white kitten hiding behind a pretty black and gold leopard print shoe. These elegant, fun fashion invites are decorated both sides. Chic, cool, classy invites - perfect for girls and women cat lovers of all ages!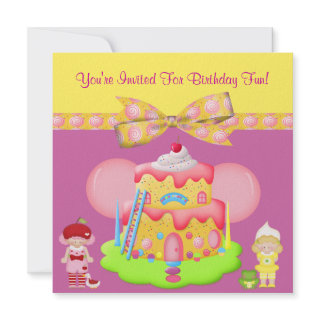 left:
Vintage Blues Multi Purpose Invites
by
BohemianBoundProduct
Vintage Blues Multi Purpose Invites.
right:
Berry Babies & Goodies Girly Birthday Invites
by
StarStruckDezigns
Fun colors of pink & yellow, decorated cakes with candies and cute little berry baby girls, a strawberry girl and her duck, a lemon drop girl and her frog, a grape girl and her kitty cat, and a tulip girl and her baby chick. Great for any girly birthday celebration! Some design elements by kristi w designs @ digi web studio.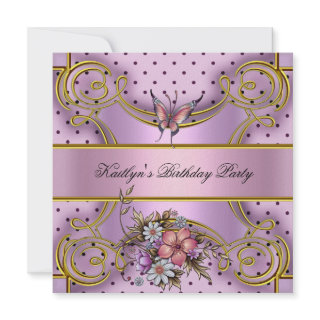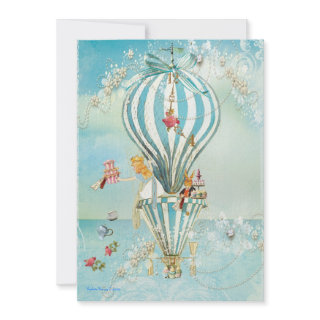 left:
Pretty Birthday Party Pink Lilac Gold Butterfly Personalized Announcements
by
Zizzago
Birthday Party Pretty Pink Lilac Purple Gold Butterfly Polka Dot Floral womans Girl Invitation.
right:
Alice In Wonderland Party Invitations
by
pauletteparis
Oh my ! Tea and Cake at Four O'Clock and the cake is escaping along with the tea and Alice's cup !! This invitation is designed for the perfect adult or children's party...you have the option to customize it yourself to change the text on the back side to suit your party or celebration.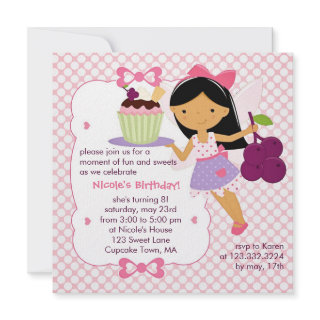 left:
Autumn Leaves Birthday Invites
by
TailoredType
Autumn Leaves Birthday invitation.
right:
Cupcake Fairy Purple and Pink Girly Birthday Party Custom Invitations
by
GirlyTemplate
Sweet brunette cupcake fairy invitation, for your little gourmande girl! Some elements by Cherry Clipart.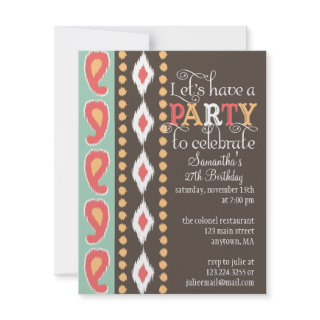 left:
Modern Tribal Colorful Birthday Party Invites
by
Jujulili
Cute tribal pattern in shades of brown, blue, yellow and pink.
right:
Music Birthday Party Invitation
by
Kathy_Duff
Copyright 2012 Kathy Duff Customize with your details.
Haven't found what you are looking for?
Also check out a previous post with 50 fabulous birthday party invitations!