A Kindle case helps the reader feel at home and that is just what the cases I chose today for you will assist you with. Selected with an eye on artistic design, creativity and feel-good!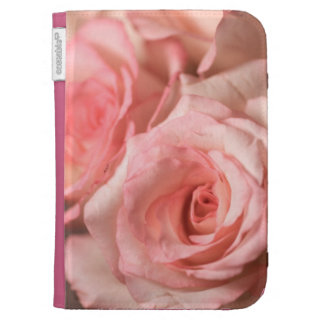 left:
Exotic Fractal Flower Kindle Folio Case
by
annevisdesign
Kindle folio case with a fantasy fractal flower in green.
right:
Pink Roses
by
Michael_Shake
Bouquet of soft pink roses. Focus is on front flower.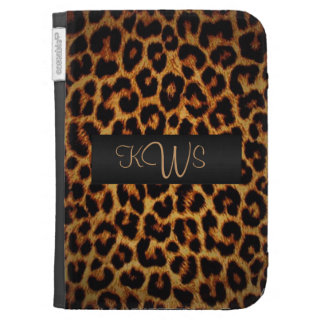 left:
Russian Architecture Case For Kindle
by
prophoto
Painting depicting Russian architecture.
right:
Leopard Monogrammed Kindle Folio Case
by
SweetRascal
Elegant leopard print with black area in the front center for your monogram or name. Easily personalize the text, font and color of the text. Fantastic gift!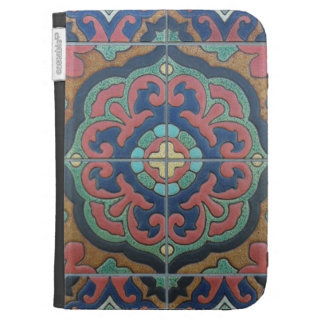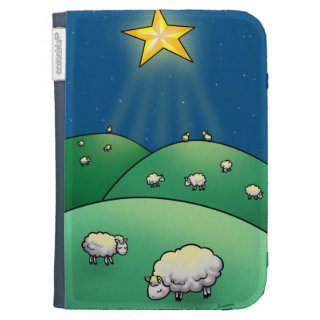 left:
Exotic Vintage Tile Design Kindle Covers
by
talkstorydesigns
Exotic vintage tile with orange, blue and yellow. An intricate design with bold colors and a strong graphic pattern.
right:
Flock of Sheep under Christmas Star Kindle Keyboard Case
by
MuffinPuffArt
Featuring a cute cartoon illustration of a flock of sheep roaming some lovely green hills, under the star which lead the 3 wise men to baby Jesus. Illustration by Jojo Kneebone - Aka MuffinPuffArt!
left:
Gold Red Christmas Ornaments Kindle Reader Case For Kindle
by
Digitalbcon
A Digitalbcon Images Design featuring this magical Christmas vector image creating the perfect background to open up a whole new world of reading this Christmas in this one-of-a-kind "Christmas Kindle Reader." This attractive design makes the ideal gift this Christmas for that special son or daughter and comes with customizable text lettering to suit your own special Christmas Wish!
right:
Colorful Aztec Pattern Case For The Kindle
by
thepixelprojekt
Colorful Aztec Pattern.
left:
Soul Sanctuary 5 Caseable Kindle Folio Kindle Covers
by
WaterSky
This vibrant series of images is jewel-like with many facets and shimmering colors.
right:
Exotic Fractal Flowers Fantasy Kindle Folio Case
by
annevisdesign
Kindle Folio case with exotic fractal flower design in bright colors.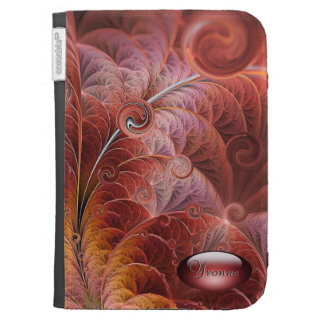 left:
Elegant Lavender Monogram Kindle Folio Case
by
sunnysites
Kindle Folio Case with a customizable monogram text and an elegant floral design in lilac. You can also choose your own font and font color and more.
right:
Illusive dreams personalized Caseable Case Case For The Kindle
by
Fiery_Fire
Design for the case created in Fractal software. The Kindle Folio Case also fits: Kindle Touch, Kindle Fire by Amazon.
You may also like a previous post with Kindle cases!