Owls continue to be very popular and today I would like to put a couple of really beautiful owl designs in the spotlight. May they bring you all the wisdom you need! ;-)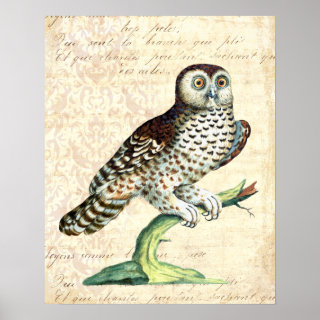 left:
Night Owl Party Invitation
by
sunnysites
A stylish yet fun invitation card with owls. This is a great card for a girl's night out, but as all text can be customized you can also use it for other occasions.
right:
Canadian Owl From Antique Saverio Manetti Print
by
AntiqueImages
Vintage collage based on an antique engraving from "Civetta del Canada. Noctua Canadensis" Canadian Owl From "Storia naturale degli uccelli" (The Natural History of Birds) published in 1776 by Saverio Manetti. Damask and antique paper and handwriting background.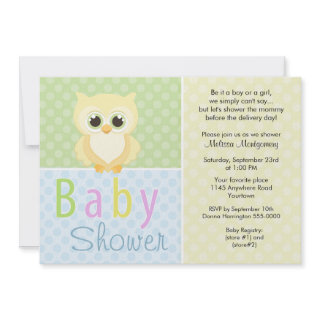 left:
Yellow Owl and Polkadots Baby Shower Invitation
by
mousearte
This cute baby shower invitation has a background of green, yellow and blue polkadots with an adorable little yellow owl and is perfect when you don't know the gender of thenew baby.
right:
three wise owls jigsaw puzzle
by
karin_taylor_zazzle
Three wise owls, a little owl family, a pencil drawing, digitally painted by Australian artist Karin Taylor.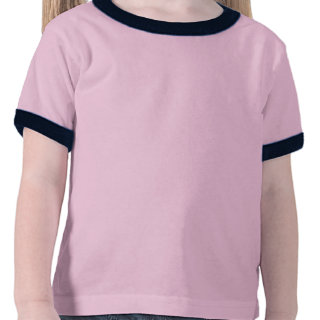 left:
whimsical owl card stickers
by
idylwylddesign
Whimsical owl card.
right:
Big Sister Tee Shirts
by
Bimbys
Big Sister cute owl t-shirt.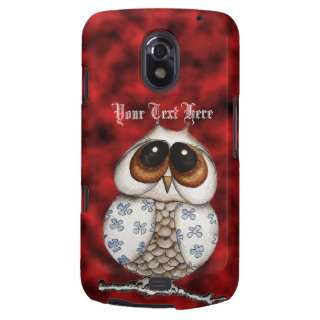 left:
Colorful Fantasy Whimsical Owl Tags For Luggage
by
artbymar
This colorful owl is an original acrylic painting. He is done in vivid colors of orange, green, and blue. He has blue star eyes and is done in an abstract style. The background is a various bright blues.
right:
Floral Owl Red Samsung Galaxy Nexus Case
by
SimonaMereuArt
Make your Samsung Galaxy Nexus special with this cute and adorable owl, with big brown eyes and floral wings...all on a red, scary background :)
From an original painting ink and watercolor on paper. Text and fonts are completely customizable, have fun!!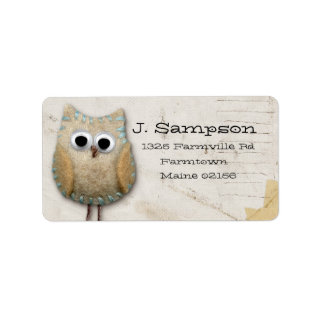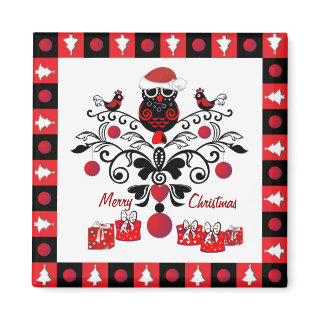 left:
doodle owl address label
by
sketchbook39
Doodle owl address label. doodle flower. Label, Tag, Gift Tag, Textured, Labeling, weather you live in urban, city, buildings, house, home, street, or town, you can use these cool address labels.
right:
Cute damask Christmas magnet with Owl and text
by
walstraasart
A decorative Merry Christmas magnet with a damask / owl / birds / christmas gifts design and a tiled frame with christmas trees and balls. The text "Merry Christmas" can be changed into the desired one.
You may also like previous posts with owl gifts!