The months before the Holidays there is always that spark of energy in the air, that excited atmosphere of something wonderful about to happen. Personally I usually enjoy the months ahead of Christmas more than the actual days themselves ... :-)
And one of the things that make this such a great time, is the atmosphere of light and warmth that we create in our homes (and the gratitude of having a home, in times of struggle and so many of us not having their basic needs met ...).
Starting with for instance with a small ornament in our house, may the warmth and the light coming from that, spread ...
Most ornaments on Zazzle can be customized, on some of them you can add your own personal picture, for instance a family picture, or a picture of your pet. You can add or delete text and much more!
Like a lot of gifts this year, a popular trend is still vintage, and I also selected some more contemporary artistic ornaments:
left:
Cute Christmas Snow Cats Photo Frame Heart Ornament
by
annescats
A cute Christmas ornament. You can replace the image of the snow cats with your own image if you like. A delightful gift for the Holidays!
right:
Christmas Snowman Greeting Holiday ornament
by
doodlesfunornaments
Design by Cheryl Seslar.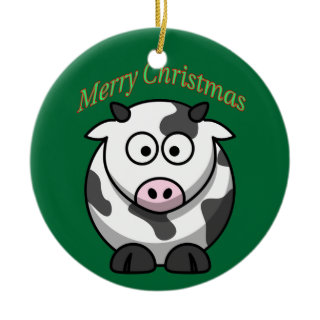 left:
Cow Christmas Ornament
by
Dollarsworth
This Christmas Ornament is decorated on the front with a black and white clip art cow and on the other with Santa Claus carrying his bag of goodies.
right:
Minnie Holding Snowflake Christmas Ornament
by
disney
Minnie Holding Snowflake.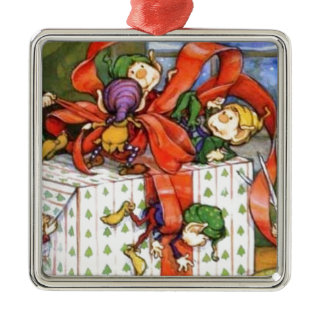 left:
Vintage Christmas Elves Gift Wrapping Christmas Ornament
by
santasgrotto
These cute little elves are trying their best to wrap a present in time for Christmas.
right:
Winter Wonderland Christmas Ornament
by
Kreatr
Winter Wonderland - photo frame ornament.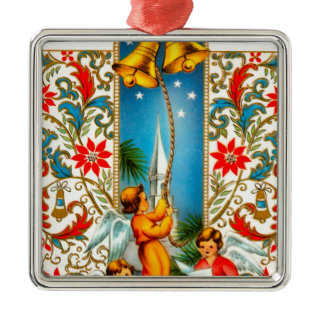 left:
Christmas Tree Ornament
by
FantasticGiftIdeas
Vintage Christmas scene ornament.
right:
Christmas Angels Ringing Gold Bells Christmas Ornament
by
MagnoliaVintage
Vintage Christmas design. Three sweet little angels ringing gold Christmas bells. Intricate floral and Poinsettia background in blue and red. Enjoy.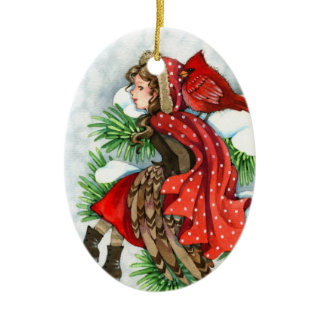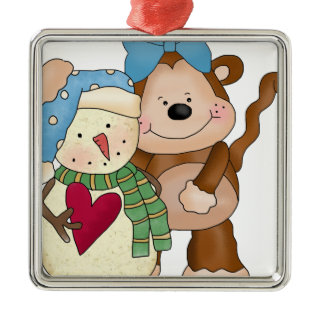 left:
Winter Friends - Cardinal Bird Girl Ornament
by
yarmalade
Winter Friends Another bird girl painting! On a December afternoon, this wee girl is sitting on the snowy branch of a fir tree in her warm winter cape, while her best friend Mr. Cardinal sits on her shoulder, telling her all the news of the forest. Artwork by Carmen Medlin.
right:
Snowman and Monkey Christmas Ornament
by
myfunplace
Snowman and Monkey - a lovely Christmas ornament!