Get ready for the Christmas and Seasonal festivities with these awesome cake toppers! Half the fun is in the preparation of the party and a lot of it depends on the atmosphere you create. A warm, welcoming and festive atmosphere is key and small details do the trick!
left:
Customizable Festive Butterfly Cake Topper
by
sunnysites
Cake topper for a festive occasion with customizable text.
right:
Santa head cute cake topper
by
CakeTopPhotoArtDarla
Christmas cake topper.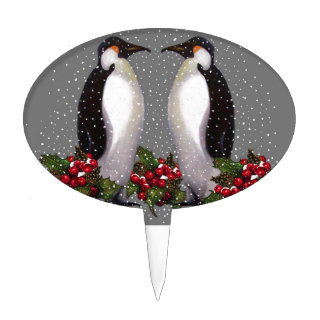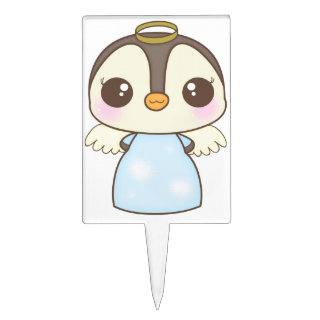 left:
Christmas Penguins in Snow, Holly: Art Cake Pick
by
joyart
Joyart oil pastel illustration of two penguins, face to face, with snowflakes falling all around them. Christmas holly with red berries lies at their feet.
right:
Cute christmas winter angel penguin cake toppers
by
doonidesigns
Sweet, innocent little penguin angel character.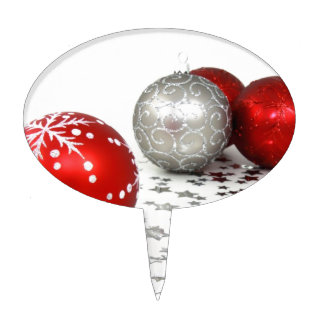 left:
Christmas Ornaments Cake Toppers
by
HighPlacesFUN
Festive colorful christmas ornaments.
right:
Vintage Terrier and Scotty Christmas Cake Toppers
by
dmorganajonz
Retro style image inspired by the 1930's. Cute black Scottish terrier and friend unwrapping a Christmas gift together.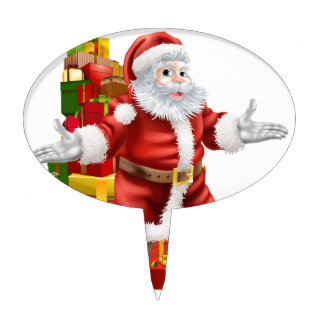 left:
Blue winter landscape and Christmas balls custom Cake Topper
by
zazzleproducts1
Blue winter landscape and Christmas balls custom design, featuring large blue Christmas ornaments and a blue, white winter landscape with tan houses, trees, snow and in the sky stars, snowflakes and sunrays. This personalized design it is a fully customizable template. Change the "Peace, Love, Joy" text with your holiday greetings or click on "Customize it" to change text size and color and font.
right:
Santa Claus and Christmas Gifts
by
GeoDesign
An Illustration of Santa Claus with a big stack of Christmas Gifts behind him.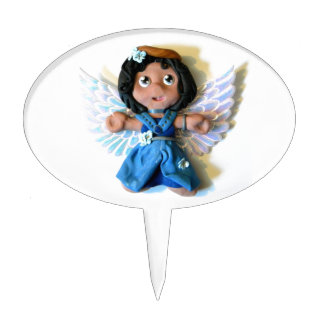 left:
Krystal Angel I Cake Picks
by
thedustyphoenix
Original Artwork by Thedustyphoenix.
right:
Traditional Family Christmas Red Snowflake Pattern Cake Pick
by
VillageDesign
Elegant traditional American country style red and white chirstmas snowflake pattern.