Almost Christmas! I selected some of the latest and most inspiring Christmas ornaments for you today. Ornaments are great to create a warm and welcoming atmosphere in your home. And of course they are essential for your Christmas tree decoration!
Many of the Christmas ornaments on Zazzle can be customized: you can add your own personal text as well as your own pictures in most cases. This makes them the perfect Holiday gift!
left:
Tropical Bird Christmas Ornament
by
sunnysites
A colorful ornament to create a Christmas atmosphere in the house. Also a great Christmas gift!
right:
Cute Christmas Ornament festive owl couple
by
simplysweetPaperie
Original illustration & design © to simply sweet Paperie 2012.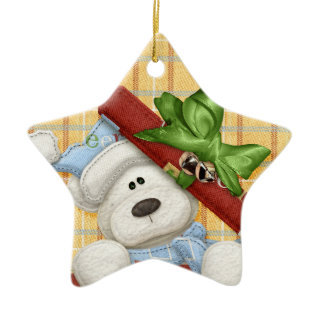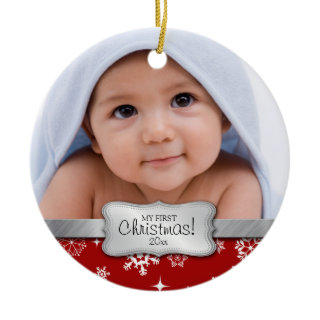 left:
Joy and Cheer Ornament
by
CuddleBugTees
"Joy and Cheer is a cute original Christmas ornament. Hang it from your tree, your cars rear view mirror or give as gifts. Design features an adorable Christmas Teddy Bear sitting in his gift box ready for delivery. The background on this delightful ornament is filled with a patchwork pattern. Make this holiday season something special to those on your gift list!"
right:
Baby's 1st Christmas. Add your photo Christmas Tree Ornament
by
AV_Designs
My very 1st Christmas! Add your own photo. Red & White Snowflakes with silver ribbon.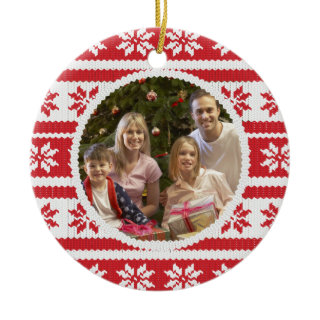 left:
Knitted Effect Christmas Photograph Ornament Red
by
itsjensworld
A Christmas ornament with a knitted effect (complete with snowflake details) for an extra festive feel. Room for a photo - so great for a family memento, Christmas Wedding, Christmas dinner party favor, a baby's first Christmas, or just for people who love to knit. All the text on the back is editable so change the message(s)/fonts/font size and color/layout if you wish.
right:
Elegant Fractal Flower Christmas Ornament
by
annevisdesign
Christmas ornament with an original fractal flower design in beautiful red and green Holiday colors.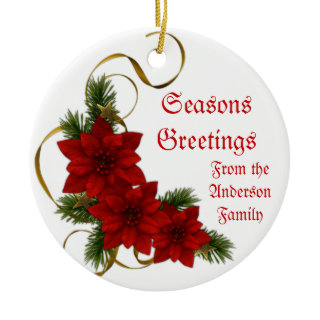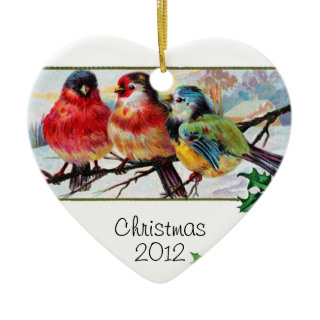 left:
Christmas Garland Ornament
by
preciousthings
Christmas ornament with a pretty red spray of poinsettia nd ribbon with a personal greeting.
right:
Ornament Heart Three Birds Christmas 2012
by
Zurine
Heart Shaped Christmas Ornament with Three Beautiful Birds on a snow covered tree branch stamped "Christmas 2012". Artwork on both front and back, fully customizeable, colors, styles, and different shapes available. Great Holiday Memory Gift.
left:
Add Your Words Santa Holiday Ornament
by
doodlesfunornaments
design by Barry / by Darq Illusions.
right:
Ornament Red Gold Snowman Holly Christmas
by
dmboyce
Gold Snowman with Gold Holly and Red Berries on a grungy red background From Our House To Yours - makes a great gift for your special friends or loved ones. Personalize with your own information.
You may also like a previous post with Christmas ornaments!