They always make us smile, inspire creativity, are the most awesome friends you can imagine, healing us with their soft purry sounds ... I'm talking cats of course!
Today I selected some cute and artistic gifts for cat lovers: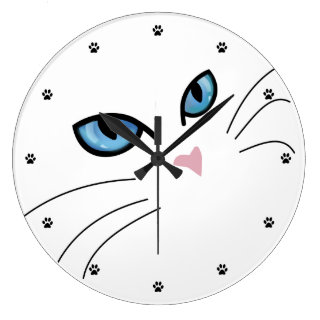 left:
Purrfect Timing Tiger Wall Clock
by
annescats
Wall clock with a cute tiger. You can add text to customize. It is also possible to delete the background gradient and choose a solid color as background.
right:
Cat Eyes Cat Lover Elegant Wall Clock White Blue
by
crazycatstore
This elegant custom wall clock for cat lovers has an image of blue cat eyes, black whiskers, and a pink cat nose. There are cat paw prints where the numbers should be. You can delete the pawprints or nose to personalize. Or change the background color. Click customize to make changes. Perfect for a cat owner or crazy cat lady.
left:
Chocolate Cats Mousepad
by
annescats
A cute mousepad for both chocolate and cat lovers!
right:
Diva Kitten China Ipad Sleeve
by
Divakitten
Diva Kitten introduces "China" our newest, sweet little friend, a 5 week old rescue kitten in pink and white dot suitcase with feather boa. copyright kelly richardson.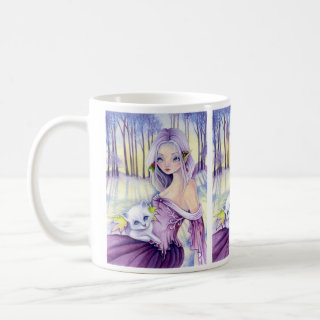 left:
* one lasting moment *- Mug
by
cckuik
designed by Ching-Chou Kuik.
right:
Cute Colorful Kittens Mug
by
annescats
A beautiful artistic interpretation of cats. You can customize the text.
left:
Kitten with prying eyes magnets
by
Kathom_Photo
Little kitten peering from behind a wall with prying eyes, portrait. The picture of this cute calico kitten was taken in Cyprus.
right:
Christmas Kitten - Postage
by
marainey1
Add this cute Christmas Kitten postage stamp to your Christmas mail.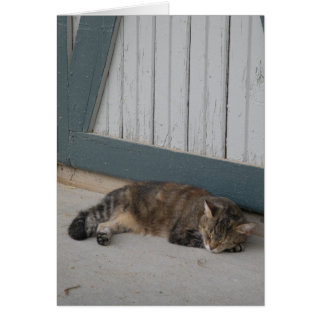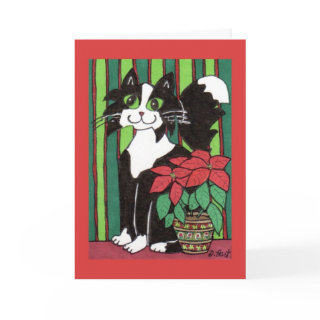 left:
Barn cat Card
by
KheestoneImages
Barn Cat Card.
right:
Tuxedo Cat with Poinsettia Greeting Cards
by
debhartsart
This happy tuxedo (black and white) cat is sitting next to a beautiful holiday poinsettia plant in an ornate talavera flowerpot. The entire scene takes place against a festive green and red striped background.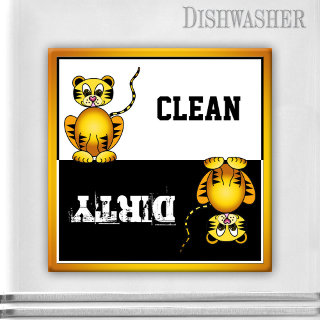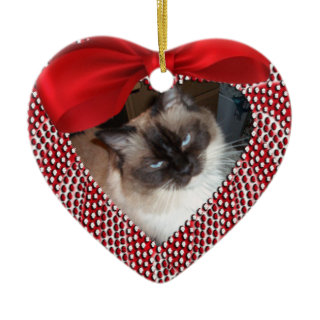 left:
Cute Big Cat Dishwasher Magnet
by
annescats
Dishwasher magnet with cute cartoon tiger: a delightful gift!
right:
Cat Memorial Heart Shaped Ornament - Christmas
by
pet_memorials
Christmas Red Dog Memorial Keepsake. Upload your own photo to personalize this beautiful way to treasure the memory of your cat.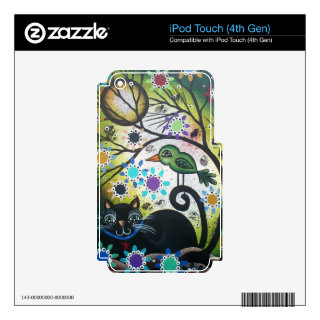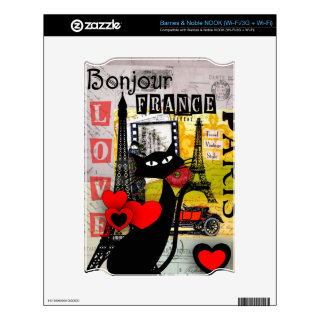 left:
By Lori Everett_ Day Of The Dead, Black Cat, Bird Decals For iPod Touch 4G
by
ArtByLoriEverett
By Lori Everett_ Day Of The Dead, Black Cat, Bird.
right:
Paris Eiffel Tower Cat Lovers gifts Decals For The NOOK
by
DoggieDiva
Paris and Eiffel Tower cat lover iPhone cases, electronics cases, aprons and more. Artist designed collage of Paris related graphics. Perfect for any black cat lover.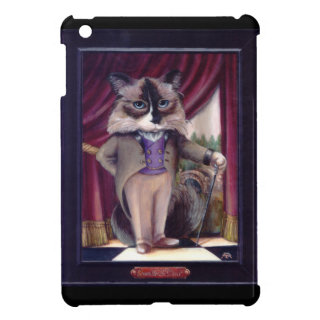 left:
Chandelr Le Chat iPad Mini Cases
by
m_c_matz
Ever the proper feline, Chandler Le Chat is standing posed in front of a fringed drapes and a painted backdrop waiting to be immortalized for the ages.
right:
The Girls of Pleasure in Amsterdam Calendar
by
annescats
In the old Jordaan neighborhood in Amsterdam many of our beautiful feline friends have found their home. On warm days you can find them in the streets. But oftentimes they are indoors and dreamily looking out of the window ... A unique calendar for cat lovers, guaranteed to make you smile every time you look at it! Also great as a gift!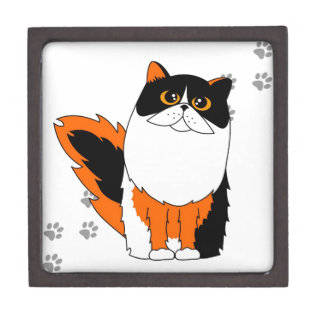 left:
Mondriaan's Chat Blanc Print
by
annescats
A parody on "le Chat Noir" in Mondriaan style. Mondriaan was a Dutch painter, but in the English language his name has been turned into "Mondrian". From Wikipedia:
Le Chat Noir ((French for "The Black Cat") was a 19th-century cabaret, meaning entertainment house, in the bohemian Montmartre district of Paris. It was first opened on 18 November 1881 at 84 Boulevard Rochechouart by the impresario Rodolphe Salis, and closed in 1897 not long after Salis' death (much to the disappointment of Picasso and others who looked for it when they came to Paris for the Exposition in 1900). Le Chat Noir is thought to be the first modern cabaret: a nightclub where the patrons sat at tables and drank alcoholic beverages while being entertained by a variety show on stage, introduced by a master of ceremonies who interacted with people he knew at the tables. Its imitators have included cabarets from St. Petersburg (The Stray Dog) to Barcelona (Els Quatre Gats). Perhaps best known now by its iconic Théophile-Alexandre Steinlen poster art, in its heyday it was a bustling nightclub that was part artist salon, part rowdy music hall. The cabaret published its own humorous journal Le Chat Noir, which survived until 1895.
I did not read this until now, writing a description of this work, but it looks like this white cat came straight out of a bar in Paris, with her lobsided eyes ... :-)
right:
Calico Cat Premium Gift Boxes
by
JKLDesigns
Calico Cat.
Also take a look at a previous post with 50 cat birthday cards!