Almost spring: time for a make over of your home! After the spring cleaning and a new paint, it is time for the finishing touch: a beautiful artistic pillow!
I selected some fabulous designs for you today to get you started: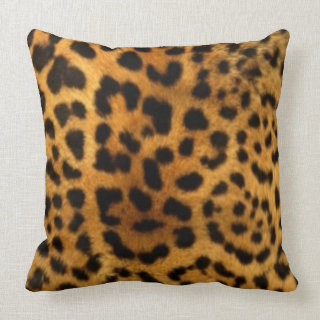 left:
Elegant Floral Design Dream Pillow
by
annevisdesign
Original fractal art by Anne Vis. This fractal has several flower elements and dreamy peach and cream color setting, creating a warm and stylish atmosphere in your home.
right:
Designer pillows by Serenity - faux leopard print
by
libertydogmerch
Designer pillows by Serenity - faux leopard print.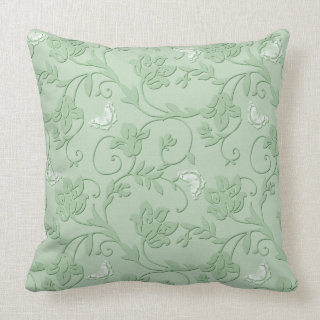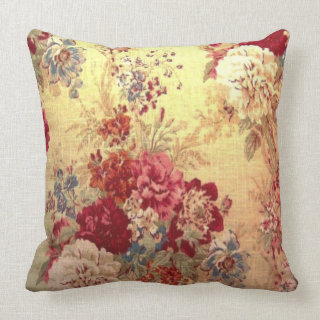 left:
Embossed Floral Swirls and Butterflies Pillow
by
apassion4pixels
Pretty embossed floral swirls and butterflies in a lovely mint green color.
right:
Romantic Floral Bouquet Throw Pillows
by
takeablasttothepast
This pillow looks great on sofas and bedrooms. Coordinates with red, beige, cream, fiesta red and khaki.
left:
Ctrl Bride Esc Groom Throw Pillows
by
TheKnottedPalm
Funny wedding humor.
right:
Customizable White Peacocks in Love Pillow
by
AnnesWeddingBoutique
A romantic pillow featuring two white peacocks in a lovely pink scene. You can customize or delete the text. A fabulous wedding gift or a Valentine's Day gift!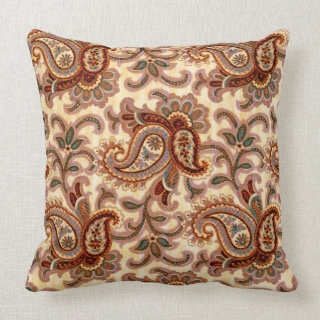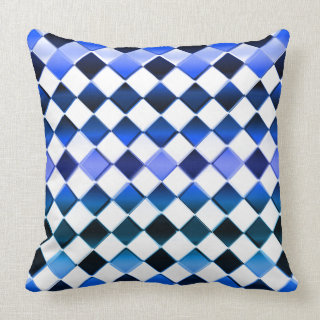 left:
A Vintage Paisley Pattern 2 Throw Pillow
by
fstasu57
What a style statement this vintage paisley design makes, bold and striking. Make a splash of colors with this paisley design, and show your style with taste and passion. Give as a gift, or just show your discerning style with this bold abstract. Either way your style expression will shine through.
right:
Blue White Pillows
by
MGraphics
Diamond pattern in hues of blue and white.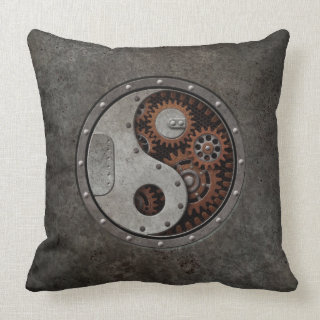 left:
Enchanted Landscape Pillow
by
supaspot
Enchanted landscape pillow.
right:
Steampunk Yin Yang Pillows
by
JeffBartels
This uinque steampunk yin yang illustration features old rusting gears and solid metal rivets. One side of the yin yang appears to be the inside of a complex machine while the opposite side has the look of a solid piece of steel. Metallic textures and rusting colors give this symbol for balance a strong industrial feel. This unique design is a beautiful and stylish interpretation of this ancient symbol.
You may also like a previous post with pillows!