Binders remain one of the most popular gifts. Many people download recipes online and print them out ... to put them in their personal binder with favorite recipes!
Today I selected some new and beautiful recipe binders for you: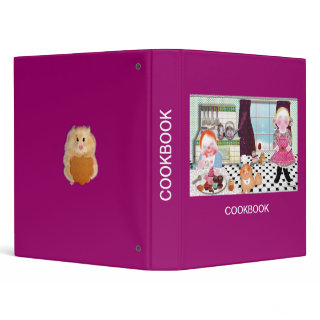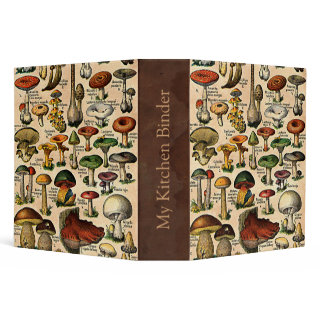 left:
Beautiful cookbook & Cooking with friends 3 Ring Binder
by
gemmaorte
Elegant cookbook inspired in the illustration "Cooking with friends". year 2013.
right:
Vintage Mushrooms Custom Binder
by
DizzyDebbie
Great looking Avery all purpose three ring binder, with a vintage chart of mushrooms labeled, on the front and back of the binder. A rustic brown spine, has tan colored custom text, ready to personalize to suit your needs. Perfect for the kitchen as recipe holder, restaurant menu organizer, or grocery coupon organizer. All inserts and pages are sold separately.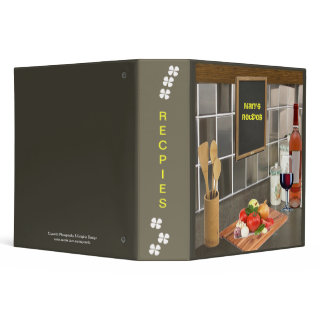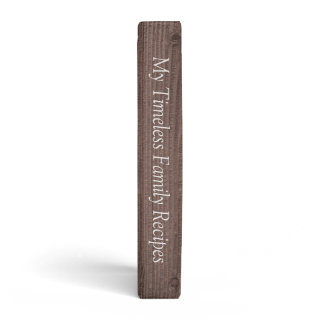 left:
Recipe Binder
by
Ezycardz
Why not display this beautiful recipe binder on your bench with all your favourite recipes or buy one for a friend. All text is cutomisable and you can choose from 100's of fonts, background color can be changed to suit your own needs.
right:
Country Mason Jar Purple Gingham Recipe Binder
by
Klassy_Kitchen
A stunningly beautiful recipe binder featuring an illustration of a mason jar with twine tied around the neck of it, white and purple daisies laying at the foot of the jar, and a purple gingham table top, over a vintage brown background. The back of the binder has a purple and white gingham pattern, and the spine has a rich chocolate brown wooden texture print. You may personalize the spine with the text of your choice. No minimum order.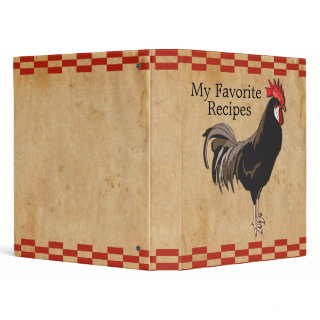 left:
Vintage Chicken Recipe Binder
by
Iggys_World
A very retro looking chicken recipe binder, keeps all your favorite recipes at your fingertips.
right:
Red Gingham personalized 2" Recipe Binder
by
Klassy_Kitchen
Custom 2-inch recipe binder designed with a red & white gingham pattern, a black frame over the spine, and personalized with your own name or text on the spine. Use this 3-ring binder for gathering and organizing all of your favorite recipes.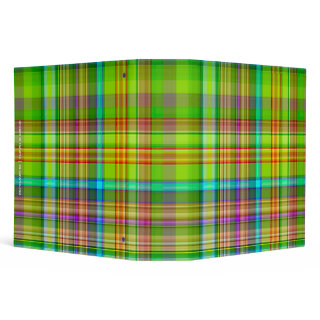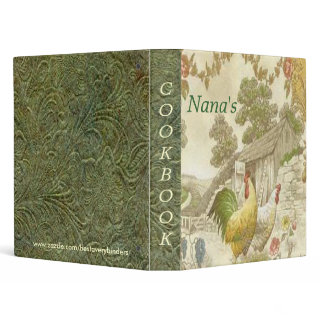 left:
Bright Spring Plaid 3-ring Binder
by
StationerStation
This binder features one of a kind, original artwork that you will not find anywhere else, creating a binder binder for any special occasion or event. Make a 3 ring binder to use for school, in the office or around your home. These custom 3 ring binders make terrific photo albums, recipe books, gardening journals and more. Create binder gifts for students, for teachers, for your boss, for Mother's Day, birthdays, Christmas or for any other gift giving occasion. Buy binders online for yourself and as a gift today!
right:
Vintage French Country Rooster/Hen Avery Binder
by
BestAveryBinders
Vintage French Country Rooster/Hen Avery Binder 1 EZD Touch Ring. Front is a old vintage french country tablecloth print, back & spine are a sage green tool leather print. This design is from my great grandmother's many old kitchen curtains & tablecloths. She kept them in an old cedar chest. Grannie loved chickens & roosters! Use for photos of your family, friends, cookbook, notebook, school, Church functions, Bible study, note keeping, cards, scrap booking, hymnals, recipes. Makes a great gift for any occasion or for that someone special...so many ways to use!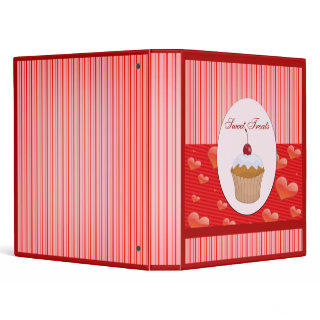 left:
Sweet Treats Recipe Binder
by
Iggys_World
What a cute way to keep all your sweet treats (desserts) with this adorable cupcake, hearts and stripes recipe binder.
right:
Dotted Design Binder
by
sunnysites
Change the text to suit your own purpose! Dotted design binder, for instance for your recipes, or notes, pictures ... A great gift!
You may also like a previous post with:
top ten wedding photo album binders
40 fabulous binders and
binders as versatile gift for all times.