The magical world of fractals offers one of the most versatile and creative ways to color daily life. Today I selected some awesome messenger bags for you featuring fractal art. You can customize most, if not all, designs on Zazzle, adding your monogram, name or other text in different fonts and in the color of your choice. A perfect and personal gift!
left:
Artistic Flower Monogram Messenger Bag
by
annevisdesign
Messenger bag with a colorful fractal design and the option to have your personal monogram.
right:
Elegant Monogram Messenger Bag
by
annevisdesign
Messenger bag with an original fractal design by Anne Vis. You can customize or delete the monogram text. This bag makes a great school bag and is ideal for commuters. Nice as a birthday present!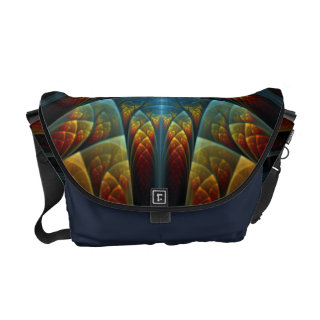 left:
Phoenix Rising Courier Bag
by
Golubaja
Phoenix Rising - Apophysis
right:
Blue Gold 4 Messenger Bags
by
fractalsbyvicky
Cute modern abstract fractal by Vicky Brago-Mitchell. Artistic digital nature pattern computer-generated fine art.
left:
Raspberry Dreams Messenger bag
by
Christy_LeighH
Pinks, burgundy, red, and black fractal messenger bag.
right:
Pink Rays Fractal Art Courier Bags
by
FractalWorld
Pink Rays abstract fractal artwork.
left:
Fractalscope 01a courier bags
by
fractalscopes
This lovely kaleidoscope was digitally created from a fractal design and would be a fine addition to your home, office, or anywhere. Feel free to add your own words/pictures/background color via Zazzle's great customization tools.
right:
Twirled Hearts Courier Bags
by
MarianaEwa
A fractal made in photoshop. Two twirled heart in light blur and pink. Perfect for gift for your loves one, for valentine or and occasion or business.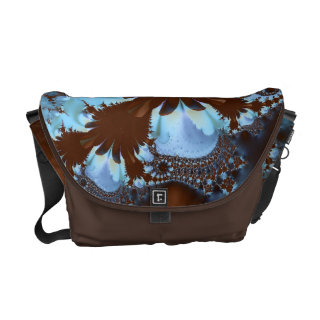 left:
Chocolate Fountain Fractal Messanger Bag Courier Bags
by
SunSnaps
Chocolate Fountain Fractal Design
right:
Ruby Golden Orb Of Xzendor7 Messenger Bag
by
Xzendor7
Ruby Golden Orb Of Xzendor7 Is A Simple Fractal Art Composition Which Utilizes Orb Fractals And Cloud Fractals To Create An Image That Looks Like A Fiery Red Orb With A Reflective Metallic Finish Is Burning Through Layers Of Clouds.
You may also like a previous post featuring the latest trends in messenger bags