Today I found some irresistible MacBook Pro sleeves. Yes, I have to admit: the level of feel-good on these items is really high, not to mention the coffee and chocolate of course ... :-)
Products on Zazzle can be customized, meaning that you can add custom text (with lots of options!) and even images to create a delightful custom gift for that special someone or someone you care about.
left:
Monogram Eiffel Tower Butterfly MacBook Pro Sleeve
by
annevisdesign
MacBook pro sleeve with a romantic bling pattern with butterflies and a stylized image of the Eiffel Tower. You can customize the monogram text.
right:
Romantic Floral Dream MacBook Pro Sleeve
by
annevisdesign
MacBook Pro sleeve with a romantic fractal flower fantasy in soft peach and cream colors. A delightful gift for the lady you love, for the romantic soul, Valentine's Day, birthday, wedding, Mother's Day or just because ...
left:
Strip leather pattern sleeves for MacBook pro
by
igorsin
Strip leather pattern.
right:
Red Snowflake Pattern Sleeves For MacBook Pro
by
LeFlange
Digital art design with a stylised snowflakes pattern in red, brown, maroon, and beige.lovely brown, red, gold, and cream colored coloured patchwork style pattern with delicate and detailed various snowflakes in ornate and lace like patterns that look like mandalas, stars, and flowers inside square blocks reddish and dark brown, red ochre, golden cream colors and cream snowflakes in repetition.
left:
Coffee Break Macbook Sleeve Sleeve For MacBook Pro
by
JunkyDotCom
Coffee Break Macbook Sleeve.
right:
Frosted Glass Sleeves For MacBooks
by
LeftBrainDesigns
An up close picture of a window with frosted glass.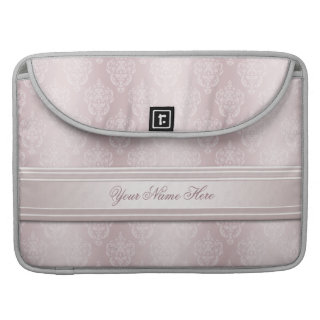 left:
Cupid Mending A Broken Heart Sleeves For MacBook Pro
by
pinkpassions
Vintage illustration with cupid mending a broken heart in reds, greens, and golds.
A delightful Valentine's Day Gift! :-)
right:
Damask Pink Blush MacBook Pro Sleeve
by
Linda_MN
Linda Baysinger Peck's elegant damask design, in pink blush color, with shine texture. Just add your own text, to personalize.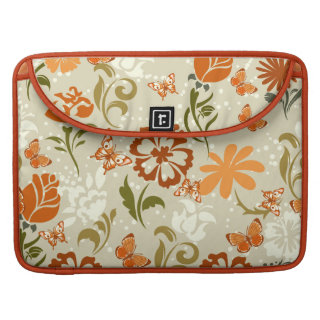 left:
Chocolate Truffles Macbook Pro Flap Sleeve Sleeve For MacBooks
by
MidoriMinuet
Show off your love of chocolates with this delicious digital illustration of a box of chocolate truffles with an elegant brown satin ribbon! This design would make a fantastic gift for anybody with sweet tooth, just personalise it by adding your own text!
(could not resist this one! :-))
right:
Pretty Modern Floral Pattern Sleeves For MacBook Pro
by
Lasting__Impressions
A pretty and colorful modern flower and butterfly illustration.
You may also like a previous post with MacBook sleeves