Spring is a perfect time to create a fresh and new atmosphere in your home. The finishing touch can be a pillow. Pillows can have a huge impact on the overall energy in your space, so it is important to choose carefully. Do you want to create a warm atmosphere with reds, oranges and yellows? Or is it more a fresh style that you are looking for, with blues? It is also nice to put cute and soft pillows in the childrens' room and create a nice space in which they can play safely. Another approach can be to look at the style and find for yourself if you want a playful and casual style or that you feel better in a more classic and stylish environment. Either way, I have made an effort today to create a selection of the best of a variety of styles for you. Of course you can always find more on Zazzle!
left:
Vintage Women with Butterfly and Birds Pillow
by
annevisdesign
A vintage and more classic style pillow featuring a collage of vintage women with birds. Vintage is still very trendy and gives a stylish atmosphere to your room.
right:
Galaxy Space Abstract Art Pillow
by
annevisdesign
Pillow featuring an artistic depiction of space, as inspired by the Hubble telescope. An abstract art pillow.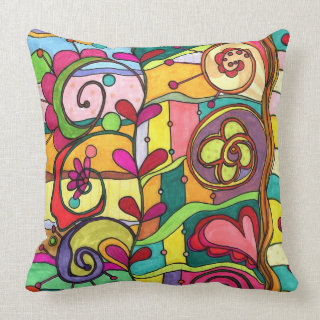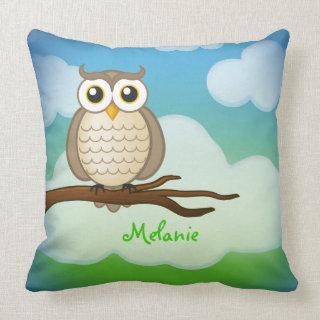 left:
Love and Color Throw Pillow
by
paisleyinparis
A beautiful creative and colorful design pillow. This pillow is great for a home decoration that can use more color and vibrant aliveness.
right:
Personalizable Cute Owl Throw Pillow
by
wierka
An eye catching pillow design with an own against a dreamy cloudy background. This pillow will fit in many different rooms, including the kid's room!
left:
Metallic Grunge Look Throw Pillow
by
ArtonAll
Abstract rusty looking pillow design. This pillow is great to create a warm atmosphere in your home and will blend in nicely with a couch or neutral carpet.
right:
Girly Floral Nautical Anchor Gray Retro Polka Dots Pillows
by
_Angelique_
A very trendy pillow design with anchors. Following the previously popular "moustache" trend, this new anchor design is great for a summer feeling and a leasurely relaxing atmosphere.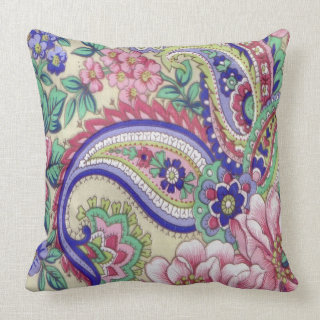 left:
Vintage Flowers and Paisley Throw Pillow
by
elenaind
A beautiful artistic floral and paisley design pillow. Great to create a warm and romantic atmosphere, a welcome home ...
right:
Blue Spring Garden Throw Pillow
by
redladyart
This floral garden design pillow is almost an abstract painting in gorgeous colors. Great for a lively and fresh spring atmosphere.
left:
Romantic B&W Music Pillow
by
AnnesWeddingBoutique
This black and white pillow is a great wedding gift for anyone loving classical music or who likes to play the piano. A stylish and romantic design with a very sensual note ...
right:
Decorative Birds & Floral Design Pillow MADART
by
Madart Gallery
Abstract floral design pillow in a gorgeous color setting. This pillow has an elegant style and is also great to create a feeling of being in the garden or connecting with nature.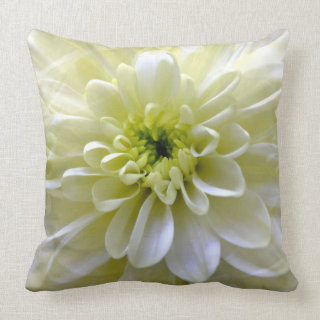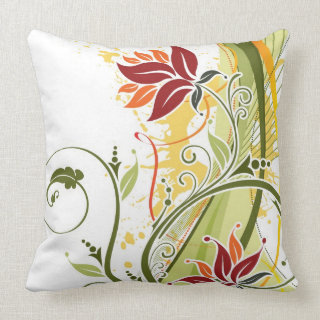 left:
Chrysanthemum pillow
by
flutterbuycards
A pillow to get in the mood for spring: this beautiful fresh chrysanthemum has a soft green color accent.
right:
Beautiful floral swirls throw pillow
by
OutFrontProductions
Elegant floral design pillow with swirls. Beautiful and warm and great to create a fresh summer atmosphere all year round!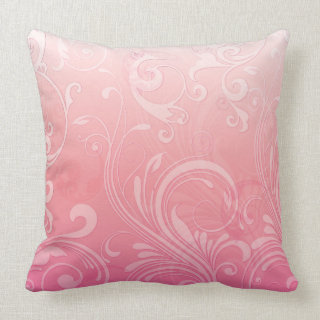 left:
Vintage Floral Design Pillow
by
sunnysites
A pillow in warm colors with florals. The atmosphere is vintage and soothing.
right:
Elegant Pink Orange Floral Throw Pillows
by
D_Zone_Designs
A stylish swirly design pillow in chic pinks.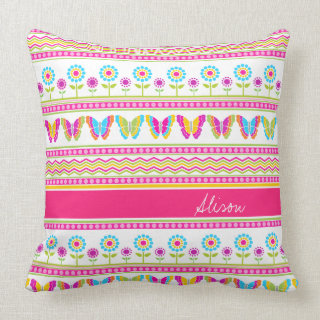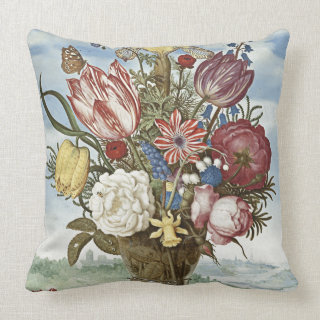 left:
Spring flowers and butterflies Pillow
by
Silvianna
A colorful fresh design pillow featuring stripes and butterflies and flowers. A light folk art style to brighten up any room!
right:
Bosschaert Flowers Pillows
by
MyVintageCats
A classic vintage art pillow. Great to enhance a room with classic oak furniture and also great in stylish modern design interiors.
left:
Spring Floral Design Throw Pillow
by
SjasisDesignSpace
Modern design floral pillow in bright spring colors. If you are looking for something fresh and new in your home, this is your pillow!
right:
Pale Pink Flower Pattern Throw Pillow
by
ThePatternStore
A lovely pink floral pattern pillow ... for a sweet touch!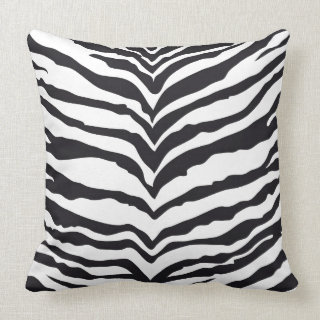 left:
Throw Pillow 20" x 20" - Customized
by
leathercases
A warm colored pillow with an artistic design.
right:
White Tiger Print Pillow
by
CuteLittleTreasures
Black and white for an outspoken style. This beautiful animal print design fits in any modern interior!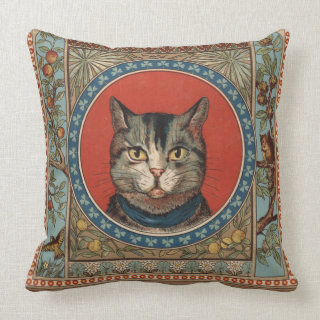 left:
Leopard Stripes Pillow
by
iiphotoArt
A trendy and stylish warm colored leopard print design pillow.
right:
Vintage Cat's Life for Kitty Lovers Throw Pillows
by
antiqueart
If you have been following this blog, you have already noticed that I have a soft spot for everything furry purry and this pillow has just such a beautiful eye catching kitty cat that it was of course totally irresistable! :-) I would say: great for any cat lover!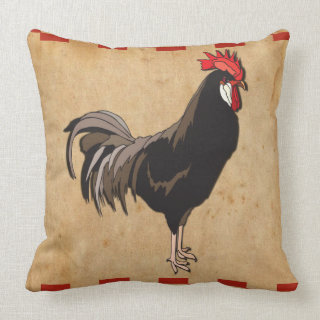 left:
Trendy Teal Blue Animal Print Glitter Hearts Pillows
by
kicksdesign
This pillow also has animal print, but styled in elegant blue.
right:
Rooster With A Red Checkered Border Throw Pillows
by
Iggys_World
Pillow in classic style with a beautiful rooster. Great to create a "country atmosphere" in your house.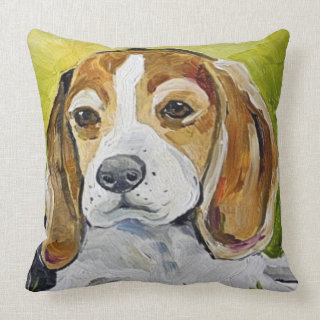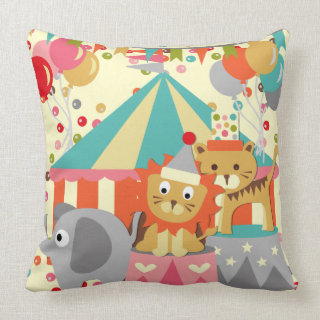 left:
beagle painting pillow
by
LPFedorchak
Pillow with an awesome painting of a beagle. This artistic pillow is great for any dog lover!
right:
Retro Circus MOJO Pillow
by
Peacock_Cards
A delightful circus pillow in soft colors. Great for the kid's room!
left:
Patchwork Style Cats Pillow
by
annescats
Cute and colorful art pillow for cat lovers.
right:
Modern Blue Nautical Anchor Pillow
by
antiquechandelier
Nautical pillow. Nice to create a boating atmosphere in your home, or if you have a boat, this is your perfect pillow!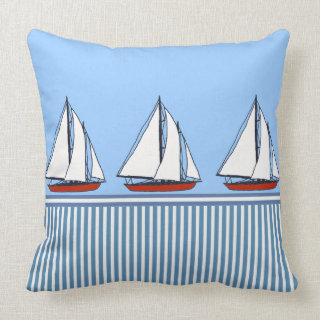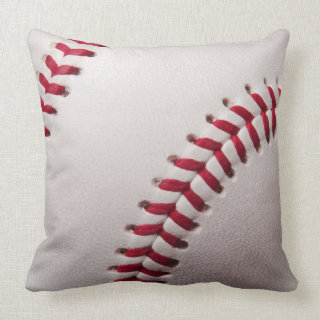 left:
vintage boats nautical stripes cushion pillows
by
pillows4u
This is another boating pillow that will make any sailor happy. It will create a free and nautical atmosphere in your home and is of course perfect for a boat!
right:
Baseballs - Customize Baseball Background Template Throw Pillows
by
SilverSpiral
A baseball design pillow ... what's not to love about this awesome pillow? :-)
You may also like a previous post with artistic pillows.