Personally I find Paris one of the most enjoyable cities to visit. It is easy to spend many hours just dwelling around, "devouring" the sites, visiting the museums and meet the wonderful inhabitants of this historic and still vibrant place. Today I am taking you on a tour through the past of the town that has the Eiffel Tower as one of it's most remarkable buildings and is the source of many romantic dreams:
iPad mini cases:
left:
Paris Butterflies Eiffel Tower iPad Mini Case
by
annevisdesign
A stylized image with the Tour Eiffel and butterflies in pink and ocher with a golden lining ...
right:
Black White Paris Fashion Mannequin iPad Mini Covers
by
kicksdesign
This beautiful black and white design not only refers to the beauty that is present everywhere in Paris, but specifically to the heart of the fashion industry ... What more could a lady want?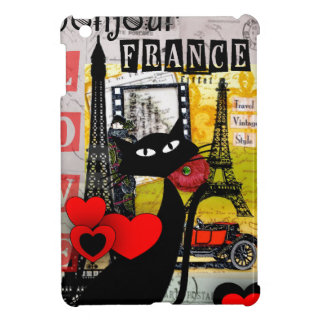 left:
Spring in Paris iPad Mini Cover
by
GirlyTemplate
This iPad mini case has a great vintage color setting with this particular pale blue background. Bringing up sweet memories, or even better: create "new sweet memories"!
right:
Paris Eiffel Tower Cat Lovers gifts iPad Mini Cover
by
DoggieDiva
Everything furry purry is of course heartwarming! (le Chat Noir has set the tone!) This artistic design iPad mini case has that "bohemien atmosphere" that comes with great artists, like Toulouse Lautrec and others ... very much Paris!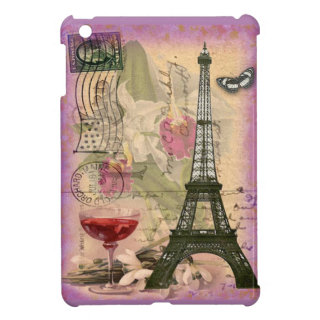 left:
Shabby Chic Paris Eiffel Tower & Red Wine iPad Mini Cover
by
AJ_Graphics
Of course the other aspect of Paris is the famous red wine! It seems that the French are drinking a lot less red wine every year, but wine is still an inspiration for the artist and no matter what, it will always be part of the atmosphere of Paris. A romantic vintage iPad mini case.
right:
Paris Eiffel Tower iPad Mini Covers
by
joacreations
Romantic black and white Eiffel Tower design.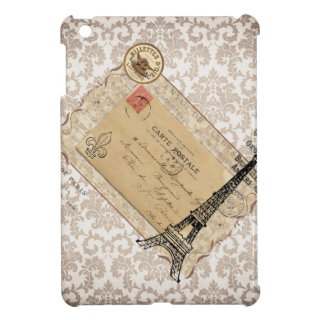 left:
Vintage Eiffel Tower iPad Mini Covers
by
iheartcases
A warm soft orange setting for a beautiful romantic time in Paris ...
right:
Paris Vintage Shabby Chic Eiffel Tower iPad Mini Cases
by
uniquevintagefare
A stylish damask background and that romantic mail from Paris ... can only mean love!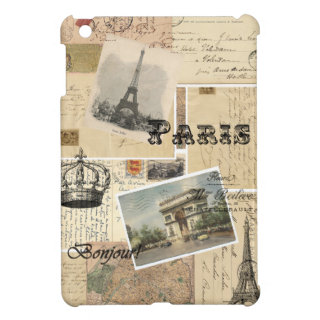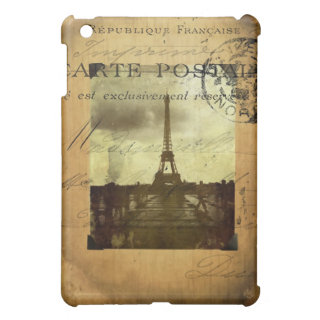 left:
French Postcard Collage iPad Mini Case
by
13MoonshineDesigns
A lovely vintage iPad mini case featuring retro style postcards.
right:
Postmarked Paris iPad Mini Covers
by
Meg_Stewart
This is another example of how the mail used to be the main way to keep in touch: send me a postcard, darling! Great vintage design iPad mini case!
You may also like a previous post with iPad mini cases!