Grandmothers are special, as you may have noticed ... :-)
With less attachment and responsibilities, they seem to be more relaxed than a mother towards the grandchildren.
They tend to go less by rules, which inspires the young ones. And they focus on apple pie and fun more ... Right?
I know it's stereotyping, but if you are still with me, I bet you want to spoil your grandma to bits for her always being there for you and supporting you in which ever way she can.
So here are some ideas:
1. The traveling grandma
A lot of elderly people (as well as younger ones) love to travel.
Travel inspired gifts may be a good choice:
You can think of a luggage tag or a poster, travel gear or light weight items.
2. The animal loving grandma
Does your grandmother love animals?
She may like a gift with an animal theme.
There are a lot of choices for great gifts for animal lovers. I am featuring here a swan calendar and owl pillow, and you can think of almost any product with an animal theme.
If you grandma has a dog or cat, a gift with a custom picture of her own animal may be a delightful and personal gift:
3. The creative grandma
If your grandma has a hobby, it is nice to give her something that helps with whatever she likes to do, be it knitting (I admit, a very classic one, but trending again!) or working on leaded glass projects or anything else.
If you and she are very practical, a tool might be a good gift, albeit a bit impersonal.
Here are some ideas for crafting: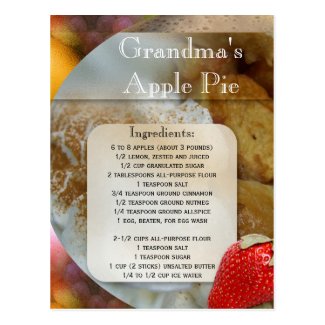 4. The home loving grandma
Does your grandma love style and home decoration? There are many choices to give her something that might embellish her home or make her house more comfortable. You can think of beautiful tiles for the kitchen, pillows for her bedroom or living room, a vase, lamp, candles, soap and towels ...
4. The grandma who loves flowers and gardening
Also with regards to gardens and flowers there is an abundance of choices. You can think of flower bulbs or maybe even a small tree, if your grandma has a garden. Flowers are usually a great choice. You can add a vase or you can think of a flower related gift:
5. The grandma with hobbies
Apart from crafting and creative hobbies, your grandma may also like to collect things, like small animal statues, dried flowers, recipes, stamps ...If you grandma loves cooking, a recipe book is a lovely gift. Or, if she likes to study the family lines, a magnet with pictures of ancestors might be nice. Of course a fridge magnet with pictures of the grandchildren is also a delightful and personal gift!
Here are some ideas:
If your grandma loves reading, a book is a wonderful gift, or, as you can see above: a custom bookmark.
The products shown here are all available on Zazzle and can be customized. You can add your own text and more!
Good luck in finding something heartwarming for your grandmother!