With the arrival of a new year, a lot of people want to move house. A fresh start and new beginnings!
Of course you can find many home styling products on this blog. And you can also find inspiration on this
page about home decoration
with items available on Zazzle.
But today I would like to focus on the relocation announcements and housewarming parties.
1. Housewarming Party Invitations
If you are planning to throw a housewarming party, it is a good idea to find invitations well in advance to leave you time to receive your order and make sure your guests have not made other plans already. The invitations in this post are all available through Zazzle and can be customized to your personal needs. You can add driving directions if needed, or ask guests to bring something, help with some of the painting or other tasks, or you can tell them if you have a certain theme for the party.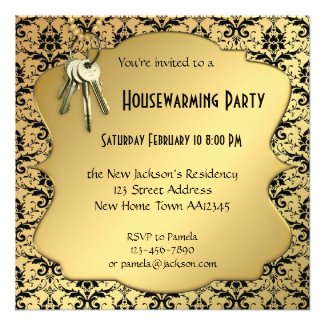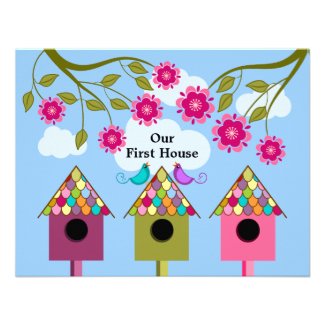 left:
Gold & Damask Housewarming Party Invitation
right:
Colorful Birdhouses and Birds Housewarming Party Custom Invitations
Some more tips for a successful Housewarming Party:
If you have pets: explain to them that you have guests coming and help them to stay relaxed and comfortable
Also invite the neighbors or if you don't want to do that you can invite them on another day. Inform them ahead of possible noise
If you want to cook yourself, create dishes that can easily be prepared in advance, to ensure you have time for your guests during the party. Salads, a BBQ or an oven dish might work best!
If you expect children or have your party during the day, set up some entertaining activities for them
And this goes without saying: if you are doing major remodeling, make sure your bathroom and kitchen are fully functioning as your party arrives
More of the collection of most inspiring housewarming party invitations: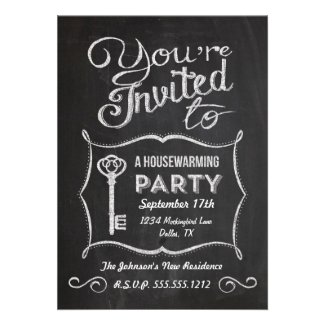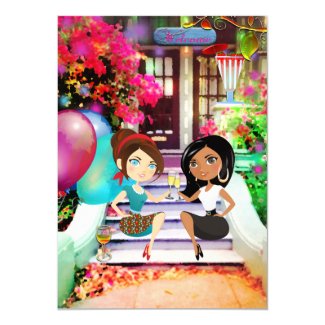 left:
Chalkboard Housewarming Invitation
right:
Festive Colorful Housewarming Party Invitation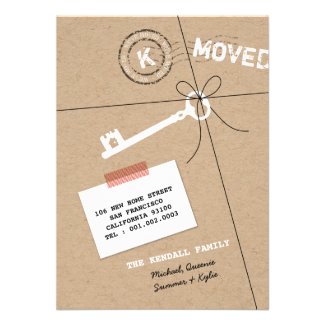 left:
Modern Casual Housewarming Party Invitations
right:
Paper Package & Key House Warming Party Invite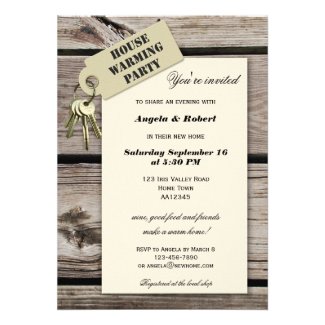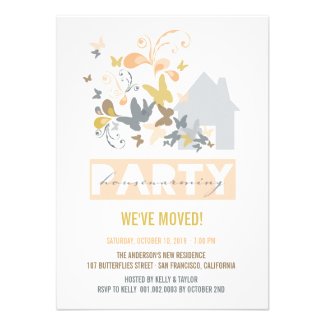 left:
Home Sweet Home Housewarming Party Invitations
right:
Peach Butterflies Burst House Warming Party Invite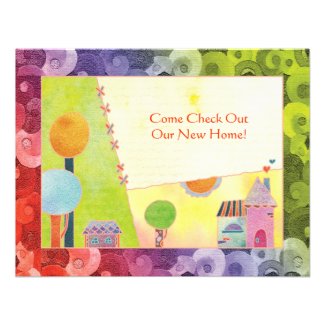 left:
Sweet Village New Home Party Invitations
right:
Shabby Chic Retro Housewarming Party Invitation
2. Relocation Announcement Postcards
Although a lot of people do their address changes online these days, it can be more fun to send a physical card. And surprisingly: oftentimes less work!
Check out some beautiful postcards with a new home announcement: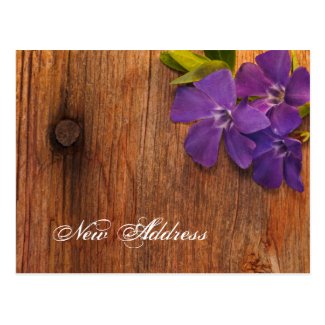 left:
Snail Change of Address Postcard
right:
Purple Periwinkle and Barn Wood New Address Postcards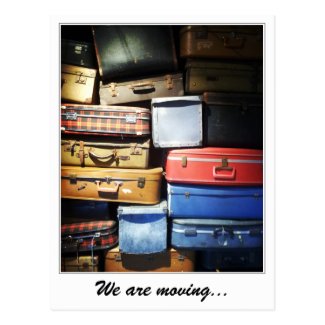 left:
Cute, Whisical Cartoon Cottage Change of Address Postcard
right:
We are moving Postcard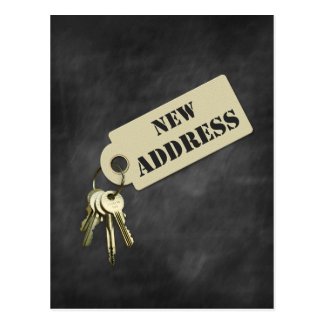 left:
New Address Home or Business Postcard
right:
We've Moved Cards Post Card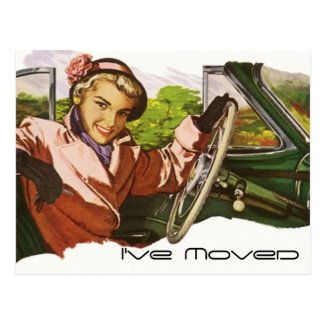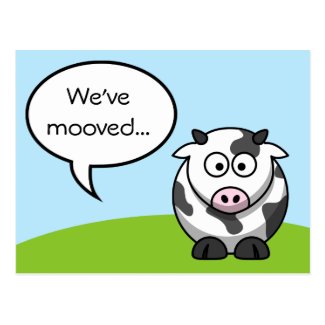 left:
Postcard Vintage Retro Fun I've Moved New Address
right:
We've Moved Postcard
OK, that's it for today. If you like, you can also check out
last year's post with more new home, relocation and new address cards
.