Today I have a made a selection of some beautiful and fun gifts for Mother's Day or for her birthday or just because. (Moms do like to be pampered now and again and it can be on any given day or with something small, big or just cute!). Gifts found on Zazzle can be customized with your own text and oftentimes also custom images.
1. Jam labels
Gardening and growing your own vegetables has become a trend. Support your mom by giving her custom labels for her precious work:
left:
Home Made Strawberry Jam Label
right:
Home Made Apple Jam Jar Label
2. iPhone Cases
Chances are that your mom owns an iPhone. So why not give her a really beautiful customized case with a favorite photo or a personal monogram? The cases shown here can also be used for different phone types. For details see the product page.
left:
Beach & Lace Photo iPhone 6 Case
right:
Radiant Orchid Monogram Floral Swirls iPhone 6 Case
3. Cosmetic Bags
Every mom remains a woman and wants to look great. A cosmetic bag allows her to bring her favorite make up everywhere she wants to go.
left:
Radiant Orchid Floating Flowers Cosmetic Bag
right:
Elegant Turquoise Blue Wave Stripes Cosmetic Bag
4. Wallets
Whether your mom is on a budget or is well off, she still needs a wallet. You can choose from different styles.
left:
Retro Flowers Design Wallet
right:
Artistic Fractal Flower Wallet
5. Photo Frame Magnets
You can of course add a picture of all her children in one magnet, or choose a magnet for a photo for each individual child or every family member. Photo frame magnets are a great way to add a personal and warm atmosphere to the kitchen by added a collage on the fridge.
left:
Vintage Style Photo Magnet in black and white
right:
Red and Black Photo Frame Magnet
Replace the center pictures with your own custom photo!
6. Pillows
Pillows represent a hug, a soft and warm embrace. Choose how to cherish your mom:
left:
Paris Eiffel Tower Butterflies Pillow
right:
Chocolate Cats Pillow
7. Water Bottles
Is your mom more the sportive type who likes to go bike riding? Or does she often go into town for a couple of hours? A water bottle might be just for her.
left:
Urban Chic Water Bottle
right:
Urban Flower Street Art Water Bottle
8. Monogram Messenger Bags
Now let's face it: what is a woman without her bag? And from experience I can tell a woman never has enough! I selected a few here with the option to add a custom monogram:
left:
Cute Fishes Monogram Chevron Pattern Messenger Bag
right:
Monogram Elegant Silver Grey Messenger Bag
9. Binders
This is for the mom with a hobby. A gardening binder to keep track of what is growing where in the garden. And many women like to cook and try new recipes. I selected a trendy recipe binder for her: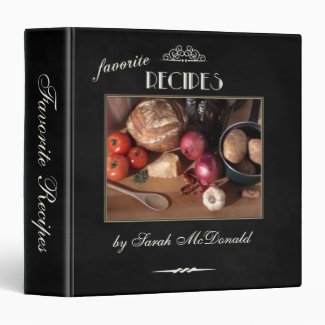 left:
Happy Spring Binder
right:
Shabby Chic Chalkboard Favorite Recipes Binder
10. Wall Clocks
And last but not least: wall clocks for the woman who likes to keep track of time in style. These clocks are great for a kitchen or office space or anywhere you like them.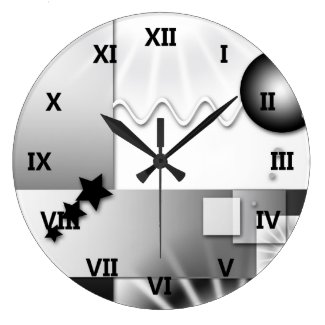 left:
Vintage Romantic Women Butterfly Wall Clock
right:
Black and White Art Deco Style Wall Clock
Don't forget to pamper grandma as well!