Throwing a party? Get kick-started with some ideas:
1. Custom Napkins

Personalized napkins add an extra festive atmosphere to your celebration. On Zazzle you can find a large collection, for all sorts of celebrations, ranging from a birthday to a wedding. You can customize the texts to your personal situation.
left:
Festive Bold Colorful Striped Paper Napkins
right:
Customizable Atlantic Ocean Striped Paper Napkin
left:
Modern Fall Leaves Retirement Paper Napkins
right:
Elegant Floral Typography Wedding Paper Napkins
2. Paper Plates
From a summer pick nick to Christmas or from a child's birthday to a special event, a paper plate is not only easy to use and saves doing dishes, it also adds more sparkle to your celebration: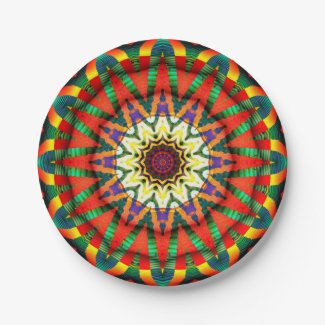 left:
Festive Star Fractal Design Paper Plates
right:
Modern Asymmetrical Plaid Design 7 Inch Paper Plate
left:
Festive Geometric Floral Paper Plate
right:
Modern Summer Flower Paper Plate
left:
Fairy Magic Child Birthday Paper Plate
right:
Modern Artistic Turquoise Birthday Paper Plate
3. Personal Birthday Buttons
A birthday button is great to make the happy person in whose honor the celebrations are held, stand out. If you are not celebrating in your own environment, but in the park or pub, it is nice for the guests, so that they can easily see who belongs to the group. It instantly creates an atmosphere of joy and connection and the guests will be delighted.
left:
Festive Birthday Celebration Button
right:
Rainbow Palette Button
left:
Artistic Summer Fractal Button
right:
Creative Joy Fractal Button
4. Can Coolers
Can coolers are practical for any party and especially on a warm day. The one with the cute artistic fishes is delightful for a child's party. Nice to have a personal cooler to match the setting ...
left:
Cute Colorful Fish Chevron Pattern Igloo Drink Cooler
right:
Elegant Geometric Floral Pattern Can Cooler
left:
Turquoise Aqua Blue Wave Stripes Beverage Cooler Igloo Beverage Cooler
right:
Colorful Floral Mandala Pattern Beverage Cooler Igloo Beverage Cooler
5. Chocolate Cake Toppers
If your favorite birthday cake is chocolate, you will just love these chocolate style cake toppers:
left:
Chocolate Gold and Blushed Pink Cake Topper
right:
Chocolate Gold and Blushed Pink Cake Topper